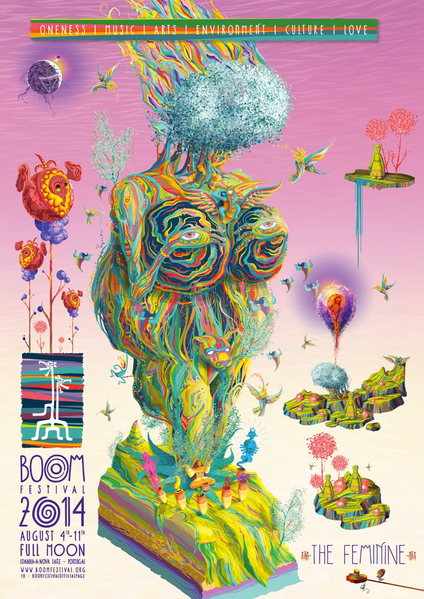 Info
BOOM IS NOT ONLY A FESTIVAL, IT IS A STATE OF MIND
IN BOOM WE SHARE together the dream of a reality within and beyond this reality, where we can live together in harmony with our planet and with each other.
IN BOOM WE DANCE together, a global tribe of thousands of people under the Full Moon since 1997, in a mystical-technological temple without religion, our spiritual practice of freedom and self-expression, our love for psychedelic music, our sacred commitment to love and mutual support.
IN BOOM WE LEARN together about a different way of living, environmental solutions that can save ourselves and our planet, "out of the box" revolutionary ideas for change, to be spread like seeds.
IN BOOM WE TRAN SCEND our everyday life, our limited identities, our ordinary states and our conditionalisms of individual ego… we find a new path to personal and collective evolution, a new direction in life.
IN BOOM WE WAKE UP to never fall asleep again. We channel in a cosmic truth to channel out a new being as ONE.
Everyone is invited to join the Global Tribe! Bring your unique contribution!
BOOM FESTIVAL 2014,
4-11 AUGUST - FULL MOON
IDANHA-A-NOVA LAKE, PORTUGAL
[boomfestival.org]
Added

6y 4m

· Update

6y 18d

· 3 Parties ·

/ 42