Backend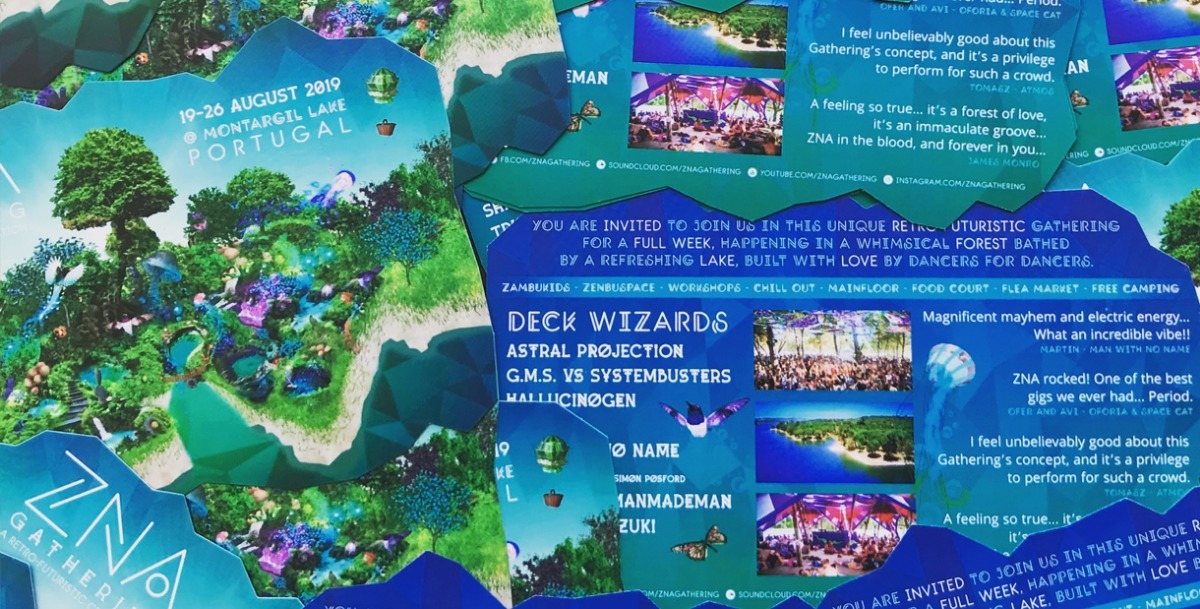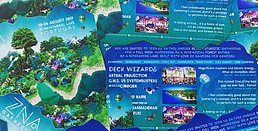 Line Up
❖ Line Up Main Stage❖

► ASTRAL PROJECTION - TIP Records, IL
► ATMOS - Spiral Trax Rec, SE
► BATTLE OF THE FUTURE BUDDHAS VS KA-SOL - Schlabbaduerst Rekkords, SE
► COLORBOX VS BYPASS UNIT - Hypnotic Records, DK
► DOMINO - Equinox Records, UK
► DINO PSARAS - Aurinko Records, UK
► G.M.S vs SYSTEMBUSTERS- Spun Records, NL & IT
► HALLUCINOGEN - Twisted Records, UK
► JAIA - Digital Structures, FR
► JAMES MONRO - Flying Rhino, UK
► JUNO REACTOR - Blue Room, UK
► KOXBOX - Blue Room Rec, DK
► KRISTIAN ANDERSEN (Elysium/ Sheyba) - Nova Zembla, DK
► MAN WITH NO NAME - Dragonfly Records, UK
► MARK ALLEN - Matsuri Production, UK
► MEDICINE DRUM - Cyber Octave Records ,USA
► M.F.G. - Phonokol Records, IL
► MIGAS - ZNA Gathering, PT
► MIKO - Phonokol Records, IL
► NOOSHPERE - Twisted Records, DE
► PAULO LOPES - ZNA Gathering, PT
► PROTOCULTURE - Nano Rec, ZA
► QUIRK - Matsuri Production, UK
► SEMSIS VS MENIS - Atomic Records ,UK
► SHPONGLE by Simon Posford - Twisted Records, UK
► STAR SOUND KONTINUUM - Spirit Zone Rec, DE
► S.U.N. PROJECT- Spirit Zone Rec , DE
► SVEN LOOPING - Parvati Records, DE
► S-RANGE - Spiral Trax, SE
► RAY CASTLE VS MASA - Psy-Harmonics Rec, NZ & JP
► TOI DOI - Avatar Records, FR
► TOTAL ECLIPSE (Loic & Stephane) - Blue Room, FR
► TRISTAN VS MANMADEMAN - Tip & Nano Records, UK
► TROMESA (Grzegorz & Tomek) - Polstar Records, PL
► TSUYOSHI SUZUKI - Matsuri Digital, JP
► UBAR TMAR - Matsuri Digital, JP
► VIBRASPHERE - Tribal Vision, SE
► XENOMORPH - Koyote Rec, DE


❖ Line Up Closing Party❖

►CELESTIAL INTELLIGENCE - Suntrip rec, MKD
► E-MANTRA- Suntrip rec, RO
► FILTERIA - Suntrip rec, SE
► FLUOREST - ZNA Gahtering, PT
► INADA - Cronomi Rec, BE
► JOYFULL NATIVES - Kunayala Rec, PT
► M-RUN - Cronomi Rec, HR
► PORTAMENTO- Cronomi Rec, DK
► RA - Suntrip Rec, NOR
► TB - Suntrip Rec, DE
► TRIQUETRA- Suntrip Rec, BE
► YUTA - Matsuri Digital, JP
► SURPRISE ACT
Deco
Art & installations will be integrated into the surroundings and exhibited in specific areas. The artists will be carefully chosen to make sure that traditional and modern techniques merge perfectly with our concept.

These creations will be in tune with our ZNA philosophy, which will make you experience unexpected beauty and mesmerizing realities.
Info
ZENBUSPACE is the retreat area for all ZNA heads. A space of serenity that will allow everyone to explore and experience unique and powerful therapies and workshops in a safe environment with experienced professionals.

This unique and infamous healing area has undergone such a positive expansion that it has become more of a healing festival that organically merges with the rest of the ZNA. Honouring this expansion all areas have increased in size, quality and diversity and the different healing arts will be allocated to different cardinal points, each associated to one of the 5 Elements, according to Vastu Shastra (Vedic Feng Shui).

We are ever more selective in integrating the best of every healing system and in this edition are goal is to merge the world`s healing systems in practice, training, discussion and exchange- to provide you with an active glimpse of a possible and more sustainable

INDIVIDUAL MASSAGES
∗ Geothermal (Hot Stone Massage)
∗ Ayurvedic
∗ 4 Hand Massage
∗ Massage with crystals
∗ Shiatsu
∗ Thai massage
∗ Tibetan bowl sound massage
∗ Massage for specific problems
∗ Indian head massage / Thai head massage
and many more to be added soon...

TAILORED THERAPEUTIC PROGRAMMES- ONE OR MORE DAYS
In the sequence of an extensive consultation we can design your ultimate tailored psy-festival health tourism experience, so you can be pampered, treated and healed while fully enjoying the ZNA and its amasing landscape.

TREATMENTS & OTHER THERAPIES
∗ Divine Foot treatments - soak exfoliation and massage
∗ Body – Garshana - Salt & Camphor exfoliation with silk gloves
∗ Udwartana - lymphatic exfoliation with spices and herbs
∗ Facial saunas (lavender and other local plants), herbal masks and other facial favourites
∗ Clay and herbal body masks
∗ Shirodhara - Third Eye stimulation and treatment
∗ Ginger patches for painful joints
∗ Pranatherapy, Reiki and other subtle therapies
∗ Signature therapies designed specifically for the Gathering according to its' theme, local history and flora

BANK OF HOURS
Free service which aims to connect therapists at the festival and create an interlink of information and treatments by therapy exchange.

WORKSHOP AREA
Our team offers an array of very fun and productive practical themes. Morning and late afternoon yoga classes will also take place in this area.

VIDEO PROJECTION AND EXHIBITION AREA
The line-up of mind expanding films will be announced soon!!!

EMERGENCY GREEN CLINIC
This is an original structure that delivers a wide variety of herbal treatments and compounds and aims to be a fresh alternative to conventional first aid, treating a variety of issues commonly registered in festivals such as urinary infections, diarrhoea, poisonings, burns, ear infections, cuts and bruises and many other situations, in a totally sustainable, herbal and natural way.

In this edition we will be integrating and merging the best professionals and techniques of all healing systems to promote integrative medicine- a glimpse of the future!

The clinic includes an herbal pharmacy which sells its compounds at production price. Everything is organic, hand and homemade, like tinctures, ointments, creams, herbal honeys, medicated oils, and so on.

MAGIC HEALING IS CREATED AND HONORED BY PUTTING OUR ZENBUHEADS AND SOULS TOGETHER- APPLICATIONS WILL SHORTLY BEGIN SO PLEASE START ORGANISING YOUR PROPOSALS, WE CAN`T WAIT TO HEAR FROM YOU- this is a call to theme related installations, artists, therapists, doctors, workshop facilitators and shamans of the world!!!


ZAMBUKIDS

We are aware that many of our party rockers are in a moment on their journey where they have this wonderful and unique gift called family. And as your family is our family we want them to feel safe, comfortable and happy in our Gathering.

As such, we developed an area dedicated to the young ones. Here you can choose to participate in activities together with your children, at no cost.

We guarantee a lot of fun and joy for everyone involved. This area's team was selected for their dedication, love and - last but not least - professionalism and experience, in order to give your family an impeccable service.

Kids are the future of our ZNA!!

So we invite you to bring them and make them part of the ZNA experience!

ZambuKids will be open every day from 10:30 am to 08:00 pm.

WE KINDLY ASK YOU TO KEEP YOUR BEVERAGE, CIGARETTES, ETC, OUT OF THIS AREA.



CARAVAN PARK:
We understand the joys and challenges of life on the road, so we made sure to offer you a caravan-friendly place by providing spacious, well-equipped parking areas situated as close to the main areas as possible. However, there are several conditions which need to be considered when driving large vehicles through the natural terrain.

A - The Caravan Park has a very limited space. Many other people will be using it too, so please do not occupy more space than you actually need.

B - No sound systems allowed.

C - Shade structures must be smaller than 10m2.

D - Please recycle all trash at the designated recycling points, and get rid of remaining trash in rubbish bins.

E - Please pour all wastewater / greywater into the appropriate containers provided. Failure to do so will endanger the environment, the species that live in it and the well-being of those around you.

F - Please help us keep the Caravan and Camping areas clean, safe and fun by maintaining your area and looking out for each other's possessions. Make friends with your neighbours.

G - Pets are NOT allowed at ZNA Gathering. Read about our policy and conditions.

H - Be mindful of trees, plants and tiniest forms of life. We can all have fun and still respect Nature.

I - You will not be able to move your vehicle for the duration of the festival once it is parked at the Caravan Park, which is situated within ZNA Land.

FREE CAMPING
For the free camping we have chosen the area of ZNA Land with the most shade, to provide maximum comfort.

You are welcome to bring your tent and use this area to build your nest.

Never forget it is ABSOLUTELY FORBIDDEN TO USE FIRE in any form, anywhere on the ZNA Land.

Empower your green consciousness by using the multiple garbage bins around the land.

This area will have toilets and showers. Make sure you only bring biodegradable cosmetics (shampoo, soap, etc).

Please read ZNA's camping policy.

KOSMICARE:

Kosmicare Association is a non-profit that envisions a world where psychoactive substances are used with liberty and wisdom, where their harms are minimized and its benefits are embraced, where individuals learn about their behaviours and respect their bodies.

Kosmicare provides safe and informative spaces to people in recreational settings. At ZNA, Kosmicare's Drug checking service will offer harm reduction materials, counselling with experienced peers/technicians and a drug checking service that will allow people the possibility of having their substances chemically analyzed along with specialized counselling about their drug use.

Kosmicare will also provide a Psychedelic Emergency Hub that offers specialized sitters who provide care and support to people undergoing psychological crisis situations, allowing their experience to unfold in a safe environment, be adequately integrated and become as constructive and transformative as possible.

Kosmicare works in collaboration with the local hospital, fire and paramedic departments,

Important: If you see anyone having a difficult experience, please help them by taking them to the Kosmicare Psychedelic Emergency Hub, or by calling someone from our staff so they can take proper action. Substances are prevalent at most events across the world. ZNA Gathering is responsible for taking care of all its zambus.

Substances are prevalent at most events across the world. ZNA Gathering is responsible for taking care of all its zambus.

Warning: Do not ever misuse and abuse substances. By respecting your body and mind, you also respect your soul. In Portugal drug use was decriminalized in 2001 after the introduction of Law 30/2000, that makes drug possession and acquisition became a public order or administrative offence (Lei n._ 30/2000, de 29 de novembro 2000). However it is not legal to use drugs in Portugal.
Location
ATTENTION: GPS Reference look for Galveias Portugal

MONTARGIL LAKE
We have been blessed with the discovery of our magical lakeside paradise.

In the 2015 edition of our Gathering, we felt everyone fell in love with our own, little idyllic corner in the Universe…

Deep inside the Portuguese Natural Reserve we found a place with plenty of natural shade, a refreshing lake and a magical vibe.

Comfort, beauty and good energies.

This is our home!
Entry
The 2019 Pricing is the result of long and careful thinking

We try our best to balance the need for financial sustainability as a fully legal, independent festival and a fair, affordable entrance fee.

All we wish is to be able to evolve in every aspect, so all the revenue will be directed towards the continuation of this project.

The tickets for the ZNA Gathering are limited. As we are focused on keeping a familiar and cosy vibe, characterized by quality and comfort.

And to guarantee this we decided to limit the maximum capacity to five thousand dancers.

Last edition we barely ran out of space and structure, and although our maximum capacity was never reached, we decided to close our gates for comfort, vibe and safety reasons. For us it is vital to keep true to our promises - we want to be a good thing, not a big one. We now feel more confident as we will offer our supporters better sanitary conditions, bigger infra-structures and more mesmerizing land-art for our collective delight.

Presale tickets - will be available in 3 different phases. All the phases are limited to their availability.

Gate and weekend tickets - are limited to the maximum capacity of the venue and this means the organization does not guarantee their availability at the gate.

In case you decide not to buy online and come without a ticket you will be assuming a big risk. In that case we strongly advise you to check the latest news regarding tickets availability on our website and social media platforms (Facebook & Instagram).

Premium tickets - the perfect solution for everyone who does not want to take the risk associated to the pre-sales, and wants to guarantee a refund in case they cannot make it to the festival (this option does not apply to the tipi bookings).

We invite you to read the terms & conditions in order to make your decision with a clear, informed mind.

Any further questions you may have, please reach us through our contact forms

Be aware that you can't buy a ticket on auction websites such as Ebay, Olx and many others.
Keep in mind that all tickets are personal and cannot be transferred, which means you cannot change the name on them. Only premium tickets are refundable.

CHILDREN'S TICKETS
Children under 13 years of age, are granted free entrance to the festival. Still, considering the very high temperatures, loud noise and levels of dust, we advise parents not to bring children under 3 years of age.

BUS TICKET
The ZNA Gathering bus ticket assures you:

- A 2-way trip between Lisbon Airport and the ZNA Gathering location.
- A safe, comfortable ride with a happy Zambu crowd, all the way to the Gathering and back!
Each ride takes approximately 3 hours so make sure you have enough time to get to your final destination

SPECIFICATIONS AND PRICES OF OUR TIPIS
Each Tipi can be rented only for the complete period of the Gathering. There are several options you may choose from; you just have to check in the chart below to see the one that best suits your needs.