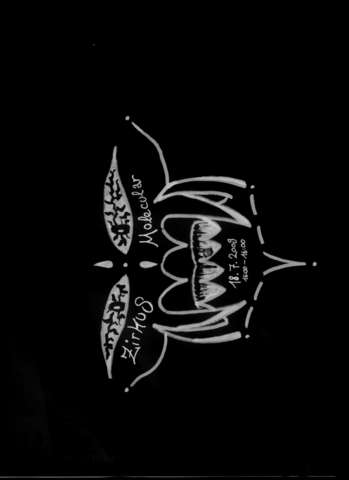 Live
Line Up
Zik (a.k.a. Horror Place a.k.a. Matutero a.k.a. Adrenal Glands) - Greece
Insomnia Records/Phreex Networx

Acid Goblins - Hungary
Quantum Frog Productions

and one surprise Act!
Dr. oguH - Germany
Ultra Violence Records

Kyros - Switzerland
OSSF

Frühling - Germany
Soundviecher Berlin

Abudun - Switzerland
OSSF

Malkaviam vs Yara - Venezuela
Triplag/Mindtweakers

Bizarr - Switzerland
Kadesha

NaMuAni - Austria
Schalldichter

Virux - Austria
Bass Intoxication

Tuakirf - Switzerland
5-Meo
Deco
Deco
Trotootoo (Ukraine) does not answer anymore, so i'm sad to tell you that he maybe doesnt come! =( but i'm happy to tell you that if he doesnt come, kadesha will decorate the party with there also amazing stuff!

Visuals by France
Info
Info
Food, Chai, Bar, Chill etc..
Location
Location
by Car: drive to Thun and from there to Steffisburg. From there you drive to Eriz (3619), there are balons on the right side: follow them, there is parking space for max. 200 cars by the party. please give other people a lift and if possible, park in Thun and take the Shuttlebus!

by Train: from Thun station take the bus4104 direction Eriz till Eriz, Linden, from there follow the signs! last bus is on 19:00. From 20:00-01:00 there is a Shuttlebus from Steffisburg!!!
Organizer
Organizer
Delicious Music Therapy (5-Meo)
Added

12y 3m

· Update

11y 11m

· 1 ·

/ 3