Zero 1 music Label Party ibiza Vibestyle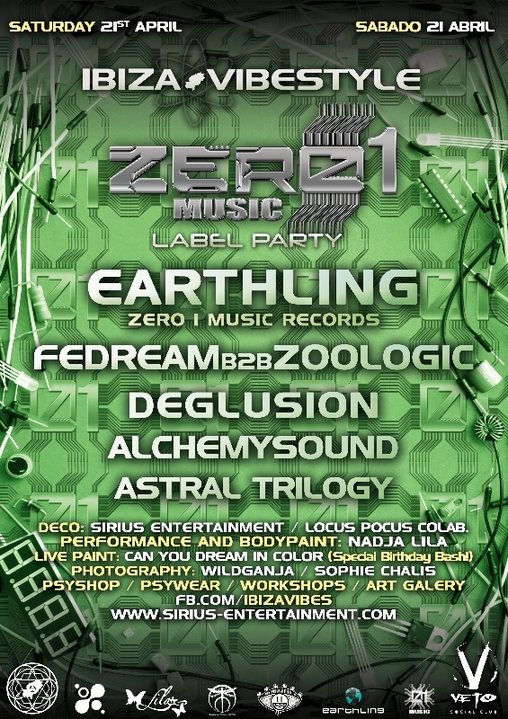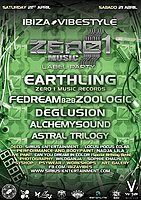 Line Up
Zero 1 music Label Party ibiza Vibestyle
∞∞∞∞∞∞∞∞∞∞∞∞∞∞∞∞
EARTHLING.Zero1music (New Album Teaser)
soundcloud
∞∞∞∞∞∞∞∞∞∞∞∞∞∞∞∞∞
((Open Space for WorkShops / Market / Performance / Art Gallery and We will Have our Friend Falafel Place with Chai.))
△▿△▿△▿△▿△▿△▿△▿△▿△▿△▿△▿△▿△▿△▿△▿△▿△▿△
Deco by: Sirius Entertainment , Locus Pocus Deco Colab.
Photography : WildGanja Psyphotography & Cheshire Chalis
Body Paint & Performance By: Nadja Lila
Live Paint by Nerea Senserrich
[Sirius-entertainment.com]
PARA ESTAR EN LISTA / TO BE ON THE LiST:
1- Press Going/Dale a Asistir.
2-Put your Complete Name on the Event /Pon tu nombre completo en el Evento.
3-iNvite your Friends to the event/ invita a tus amigos al evento.
4-Share the Flyer & Put how many People you iNvite /Comparte el Flyer del evento y pon a cuanta Gente invitaste
[facebook.com]
Organizer
Organizer
Ibiza Vibestyle