Backend
ZEITENWENDE 2012 ~New Year's Family Celebration~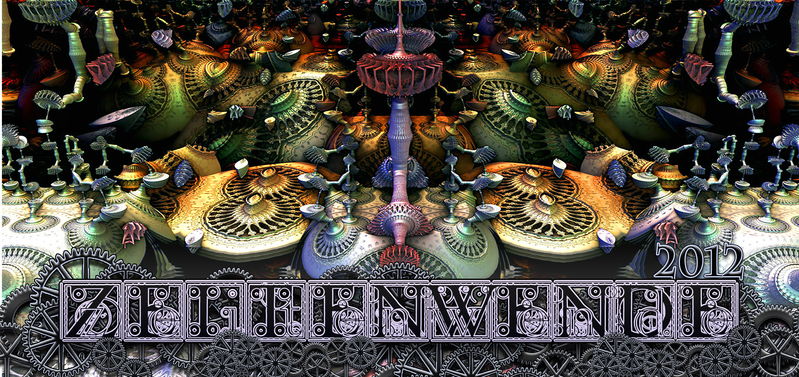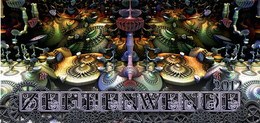 Line Up
.
.
ZEITENWENDE 2012
your familiar progressive trance-PSYVESTER-event
served, hosted and prepared by Digedax, Sunday Dance Crew and OM-Nights Berlin
we proudly present:
~MARCO SCHERER aka MELLER~ ( Joof-records/ Luna Tunes )
[meller.de]
~SAKE~ ( Y.S.E. Records )
[psykaholiks.de]
~JENSSON~ ( IONO Music )
[ionomusic.com]
~D-SUNRISE~ ( Spiritual Healing Records. / Sunday Dance )
[myspace.com]
[facebook.com]
~KONSTANTiN π~ ( Spiritual Healing Records.)
[myspace.com]
[youtube.com]
~VOLU-MEN~ ( PSR Music )
[volu-men.de]
~NAYATI SUN~ ( Space and Time Rec. / Ananda Tribe Berlin )
[facebook.com]
~PANDU~ ( Digedax )
[facebook.com]
~CD WEXLER~ ( Digedax )
[click here]
~PEDA~ ( Digedax )
~PREACHER~ ( Bandscheiben-Records )
~LILLY & HAPPYTROLL~
~NESJAJA~ ( Avatar Records Israel/ Chromanova Radio )
[facebook.com]
[chromanova.de]
~PI π~ ( Spiritual Healing Records )
[facebook.com]
,,,und viele, vieles mehr surprise :-)
Visuals by Farbenpracht Decoration, Augenschmaus & friends
In einer bislang unbespielten Location, die ungewollt ans legendäre MfE erinnert, mit einer erstklasigen PA von Kling und Freitag laden wir alle Freaks und Trolle, Elfen und Gnome, Feen und Magier ein gemeinsam ein rauschendes Fest zum Jahreswechsel zu begehen! Progressiv-feinste Klänge, ein "remember the good old times"-oldschool floor und chillige Räume laden zum zappeln, feiern, tanzen, lieben und geliebt werden, zum einfach SEIN ein – ein familiäres Fest der Sinne mit einigen Überraschungen wartet auf Euch.
Die Berliner Psytrancefamily ist groß und hat es in diesem Jahr nicht geschafft einen gemeinsamen Festplatz zu finden; um unserer Verbundenheit Ausdruck zu geben kooperieren wir mit der Soundviecher-Party im Arthouse 54 und gewähren unseren Gästen gegenseitig Eintrittsnachlass und so empfehlen wir zur ZEITENWENDE 2012 die Afterhour bei den Soundviechern.
TIMETABEL ZEITENWENDE 2012
`'•.¸(¯`'•.¸Chill Space¸.•'´¯)¸.•'´
00.00- 04.00Uhr ~NESJAJA~
04.00- 08.00Uhr ~LILLY & HAPPYTROLL~
08.00- 10.00Uhr ~PI π~
10.00- 12.00Uhr ~NAYATI SUN~
12.00- 18.00Uhr ~SURPRISE TIME~
`'•.¸(¯`'•.¸Good old Times"-oldschool Floor ¸.•'´¯)¸.•'´
00.00- 04.00Uhr ~VOLU-MEN~
04.00- 08.00Uhr ~KONSTANTiN~
08.00- 10.00Uhr ~SURPRISE DJ~
`'•.¸(¯`'•.¸Progressive PSYVESTER Floor¸.•'´¯)¸.•'´
23.00- 02.00Uhr ~PREACHER~
02.00- 04.00Uhr ~D-SUNRISE~
04.00- 06.00Uhr ~PANDU~
06.00- 08.00Uhr ~CD WEXLER~
08.00- 10.00Uhr ~MELLER~
10.00- 12.00Uhr ~JENSSON~
12.00- 14.00Uhr ~SAKE~
14.00- 16.00Uhr ~NAYATI SUN~
16.00- 18.00Uhr ~PEDA~
¸.•'´`'•.¸_¸.•'´~ bis gleich eure ZEITENWENDE 2012 PSYVESTER Team ~'´`'•.¸_¸.•'´`'•.¸
Info
Info
2 Dance Floors (Progressive Trance & Good old times"-oldschool floor )
+ Großes Chill Space/ Chai Shop, Space Bar & Chill out Djs
Location
Location
WYSIWYG Revaler Strasse 19, Berlin-Friedrichshain/ near ostkreuz
Entry
Entry
bis 00.00 Uhr 7€
00.00Uhr ~ 02.00Uhr 10€
ab 02.00Uhr 14 €