xXETEXx I Hypogeo, Krumelur, Djoanna, Southwild uvm.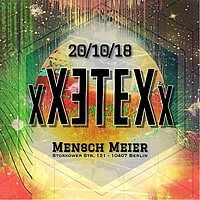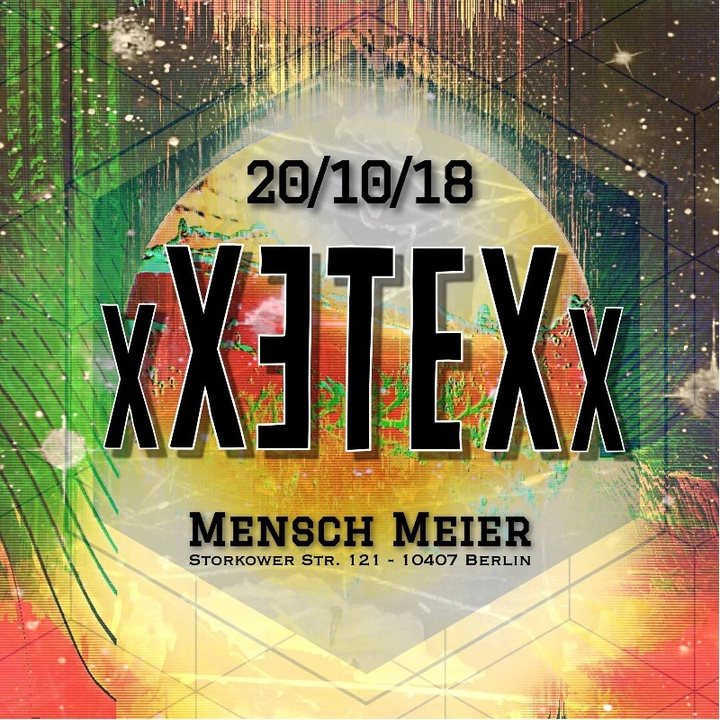 Line Up
👽 Line-Up 👽
As promised, we got again something special to please you. Better to check twice 😉
If you like serious, organic, trippy and futuristic sound don't be a fool and come around.
We gonna cross "the borders" between genres because this is what we do best... It's all about the vibe!
A nice sound evolution will merge our different styles but we will keep the best energy which we would love to share ♡
We are looking very much forward to have some quality time and for sure to have a mega blast with you. 🔨🔨🔨
∞ HypoGeo ( Zenon Records)
► (
soundcloud
∞ SOUTHWILD (Wildthings records)
► (
soundcloud
∞ Krumelur (Zenon Records|Boshke Beats|Electric Power Pole Records)
► (
soundcloud
∞ DJoanna (Waldfrieden Events| Wonderland Festival)
► (
soundcloud
∞ Pelks (MoDem Festival)
► (
soundcloud
∞ Breger (Copy Cow|Soupherb Records|Phobos Records| Zenon Records)
► (
soundcloud
∞ DJ Bayawaka (Shanti Planti|Merkaba Music|Enig'matik Records)
► (
soundcloud
∞ burnhard (Schiffbruch|Rummel)
► (
soundcloud
∞ Daniel Kraft - Stan Barli (defaultbox|Sisycrew)
► (
soundcloud
∞ G-Motik/ Guiamm (Painkiller Records|Electronic Punk|Sisycrew)
► (
soundcloud
∞ BLY aka Liam Soul (ĸanga ιn ѕpace)
►https://soundcloud.com/liam-soul_aka_bly
∞ Josephine Wedekind (Schiffbruch| Digital Structures| XXETEXX blasts!!!)
► (
soundcloud
∞ Ayjo ( XXETEXX blasts!!!)
► (
soundcloud
∞ Deko by Synaptic Eclipse & dark optics
(
[facebook.com]
Deco
Synaptic Eclipse, Dark Optics
Location
Mensch Meier, Storkower Str. 121 - Berlin
Added

4y 8m

· Update

4y 5m

·

/ 5