XXETEXX - HypoGeo, Brojanowski, Master Margherita, Bayawaka & more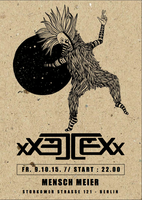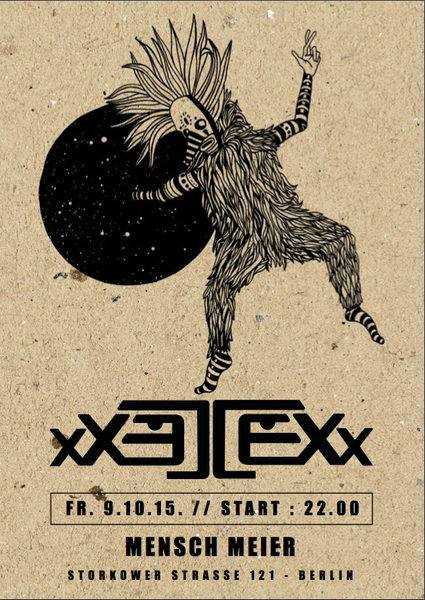 Line Up
███▓▒░░Brainmain░░▒▓███
◈⊙◈ Master Margherita
soundcloud
◈⊙◈ Hypogeo
soundcloud
◈⊙◈ Brojanowski
soundcloud
◈⊙◈ Josephine Wedekind
soundcloud
███▓▒░░Alternative░░▒▓███
◈⊙◈ Bayawaka
soundcloud
◈⊙◈ Master Margherita
[click here]
◈⊙◈ Iza Minelli
soundcloud
◈⊙◈ Ayjo
soundcloud
◈⊙◈ Sundaysiti
███▓▒░░ Tech ░░▒▓███
◈⊙◈Bill Robin
soundcloud
◈⊙◈ CanDJane
soundcloud
◈⊙◈ Toxido Mask
soundcloud
◈⊙◈ Lilian Stark
soundcloud
◈⊙◈ BLY!
soundcloud
◈⊙◈ Mr. Ralph
███▓▒░░Location░░▒▓███
press link to get the information
☞
[staerck.de]
Funktion One Soundsystem!
Music start at 22:00 (Friday!)
███▓▒░░ Art ░░▒▓███
DIGITAL ART WORK : Looney Moon Deco
Art gallery by Collider art :
[artcollider.net]
▣ Master Margherita​ [Casalinga Production, Mikelabella Records / Blue Hour Sounds]
Imagine a deep, purple, velvet sea. The waves rolling in and out, flowing slowly in perfect harmony... Bubbles of light raise from the depths of this ocean, floating upwards as they become bigger and brighter, stirring the velvet waters as they finally emerge. The bubbles pop up and release light, bit by bit, rhythmically and melodically, forming a spectacular symphony of colours. This is our visual impression of Master Margherita's realm, where acoustic beats flourish in all possible ways through his greatest passion: music.
[mastermargherita.info]
[bandcamp.com]
[click here]
▷▶
[click here]
▣ HypoGeo [Zenon Rec.]​]
HypoGeo is by definition: whatever origins, grows and evolves under the ground. This description perfectly fits his music : deep, obscure, hypnotic, mental, dirt and psychedelic, taking shades through his musical background made of extreme metal, industrial/ebm, new wave/post punk, techno, idm & darkambient. Hypo is currently in the studio working on the 2nd full lenght album.
[click here]
▷▶https://soundcloud.com/hypogeo
▣ brojanowski​ [Zenon Records​]
It is hard to say what style excactly Brojanowski is playing. It always has been trippy and playful with a strong base and a wicked groove mixed up with abstract sounds. He likes to take people on a journey and surpirise with unconventional ideas, creating a universe of tones and melodies.
▷▶
[click here]
see us soon :)
Info
Info
- small artshops
- vegan and vegetarian food
Location
Mensch Meier
Storkower Straße 121
10407 Berlin
Added

7y 4m

· Update

7y 4m

·

/ 5