WinterSUN in Tenerife 2020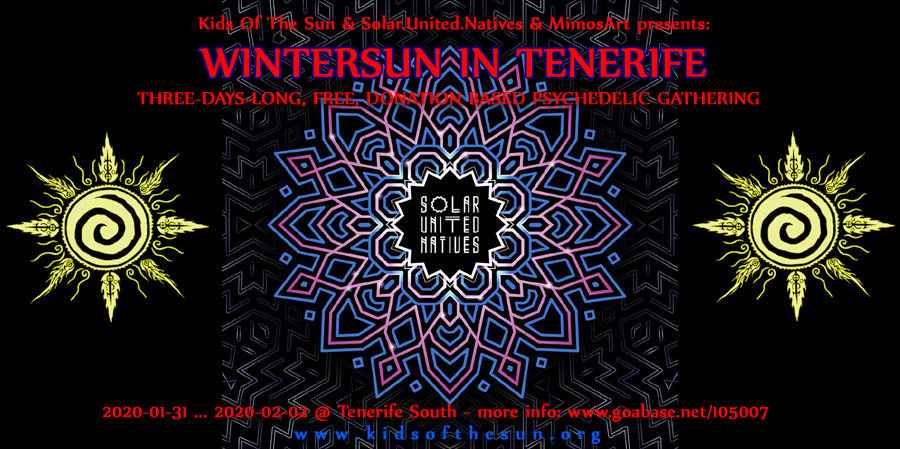 Info
Info
Three-days-long, DONATION-BASED, FREE psychedelic gathering in the nature, cooperating with S.U.N. Festival - Solar.United.Natives crew. For aquarius people birthday celebration also :)

Please don't bring alcohol for sell! Bring your foods and drinks. Don't forget your drinking water. Atresania (handcraft things), bodypaint, uv shop are welcome! We will make food, coffe, tee, chai for donation. Helping hand and minds are welcome!
LEAVE NO TRACE! - Please, help to take away all the rubbish around!
Location
Location
Tenerife South / Correct location info some days before the event - contact us:
[facebook.com]
Tenerife Sur / Información de ubicación correcta unos días antes del evento - contáctenos:
[facebook.com]
Entry fee
Entry fee
FREE / GRATUITA
Organizer
Organizer
Kids Of The Sun & MimosArt & Atlantis Tribe & Solar.United.Natives