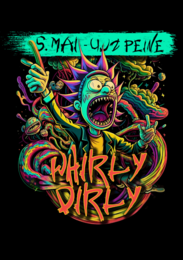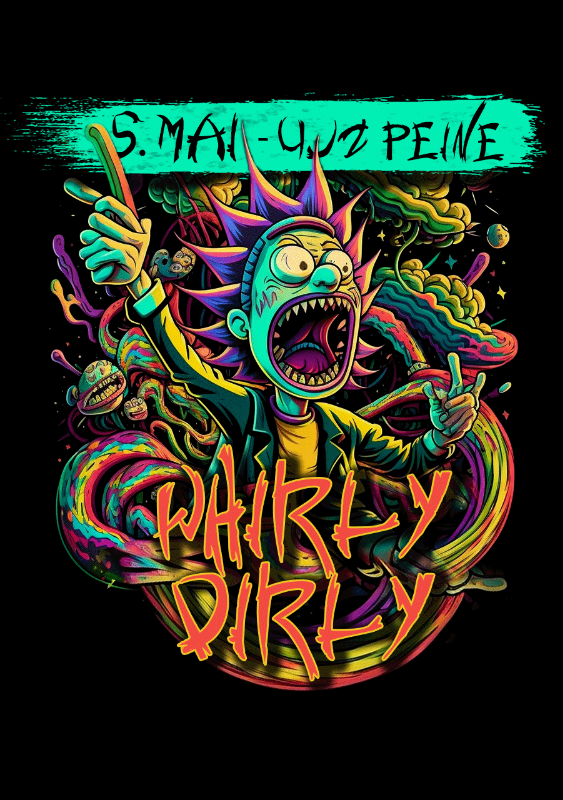 Line Up
Spanni (UJZ - Peine)
Floh (Space Vibration - Braunschweig)
DJane Melburn (Y.S.E. Records - Hamburg)
B-Havoc (Team Pearl - Braunschweig)
Kaligunnar (Team Pearl - Gifhorn)
Joshimeeze (Team Green - Magdeburg)
****************************************************************************************
Spanni: Mann der ersten Stunde im UJZ-Peine und routinierter DJ im Style "Progressive Psychedelic Trance". Spanni macht den Warmup und bringt eure Beine zuverlässig zum Stampfen.
Floh: Ursprünglich bekannt von Parties und Festivals der legendären Harzer Goa-Community, ist Floh nun Resident bei der Space Vibration-Crew, erste Anlaufstelle für Goaparties in Braunschweig und Hannover. Flohs Set wird von "PsyProg" zu "Psytrance" spielen.
DJane Melburn: Mel rockt seit vielen Jahren die PsyTrance-Floors auf Parties in ganz Deutschland sowie auf internationalen Festivals. Seit langer Zeit ist sie Label-DJ für Yellow Sunshine Explosion (Y.S.E. Records UK). Ein Urgestein der Goaszene... mehr braucht man wohl nicht sagen. Wir freuen uns sehr Mel an Bord zu haben.
[facebook.com]
B-Havoc: Nach ganzen acht Jahren Pause ist B-Havoc wieder zurück in der PsyTrance-Szene. Es wird natürlich schiebender, verspulter "FullOn" gespielt - keeping it keenly psychedelic!
[linktr.ee]
Kaligunnar: In der Goaszene seit Anbeginn verwurzelt, wird er euch mit etwas schnelleren Oldschool-Tunes zwischen "Forest" und "DarkPsy" verzaubern. Eine Perle für jeden Liebhaber der Roots of PsyTrance.
Joshimeeze: Gründungsmitglied von Team Green aus Magdeburg, welches für kleine und größere Underground-Parties aber auch für den Betrieb von Floors auf Goa-Festivals bekannt ist. Joshimeeze bedient alle Freunde des "DarkPsy" und "HiTech" in den Morgenstunden. Not entertaining enough? - We have to use the detonator!
[instagram.com]
****************************************************************************************
Chillout:
Haesselholz & C.N.M.87: Mit diesen B2B-DJ-Team verlassen wir den Kern unseres Genres zu Veranstaltungsbeginn für einige Zeit, für alle Fans von "Minimal" und "Techno", um später zu psychedelischeren Sounds zurück zu kehren.
soundcloud
Steppa (Live): Steppa kommt mit seinen Synths und ohne Notebook oder CDJs an den Start - Experimentelle Musik - Hardware only!
****************************************************************************************
Deko by ViCi-Artworks: Vici ist eine Bildende Künstlerin aus der Nähe von Kassel und macht aktiv Kunst seit 2003.
Sie fertigt unter Anderem Gemälde, Zeichnungen, Illustrationen, Grafiken, Designs, Logos, unterschiedlichste Objektkunst, Schwarzlichtwelten, Veranstaltungsdekorationen, Siebdrucke und mehr. Ihre vielen Werke hat Vici mittlerweile schon auf so einigen Ausstellungen gezeigt - und gemeinsam mit ihrem Ehemann Roman baut sie bei Veranstaltungen immer neue Welten auf. Außerdem gibt Vici kunsthandwerkliche Workshops für Kinder und Jugendliche.
Vici ist Teil des Kollektivs "Weltaufgang" und hat bei "Fight The System Records", der "Chaishop"-Community sowie etlichen anderen künstlerischen, musikalischen, ökologischen und sozialen Projekten mitgewirkt. Einen Überblick über Vicis Schaffen gibt's auf
[vici-artworks.de]
...schaut doch mal rein!
Info
Info
Wir freuen uns nun im Wonnemonat Mai, gemeinsam mit Team Green aus Magdeburg und nach langer Pause, wieder eine Tanzveranstaltung für alle Freunde der psychedelischen Trance-Musik anbieten zu können.

Eure Ohren werden verwöhnt durch ein Highend-2KW-Soundsystem mit knackig-fetten Doppel-18er-Bässen und RCF-Topteilen.

Wir möchten gern eine Goaparty mit familiärem, leicht nostalgischem Charakter auf die Beine stellen: Mit wahrlich psychedelischer Musik und als Freiraum für unsere Freunde und Gäste. Die Party hat keinerlei kommerziellen Charakter. Durch die Eintrittsgelder sollen lediglich die entstandenen Unkosten gedeckt werden. Also bringt ordentlich gute Laune und tanzende Beine mit. Wir freuen uns auf euch!

Bitte unterstützt das UJZ als unabhängigen, freien Kulturraum, wie man ihn leider nur noch selten findet und verzichtet auf die Mitnahme eigener Getränke. Die Preise im UJZ sind wirklich sehr fair.
Location
UJZ Peine
Beneckestraße 9
31224 Peine
Organizer
Organizer
B-Havoc, Joshimeeze
Added

1m 7d

· Update

28d 13h

·

/ 10