Backend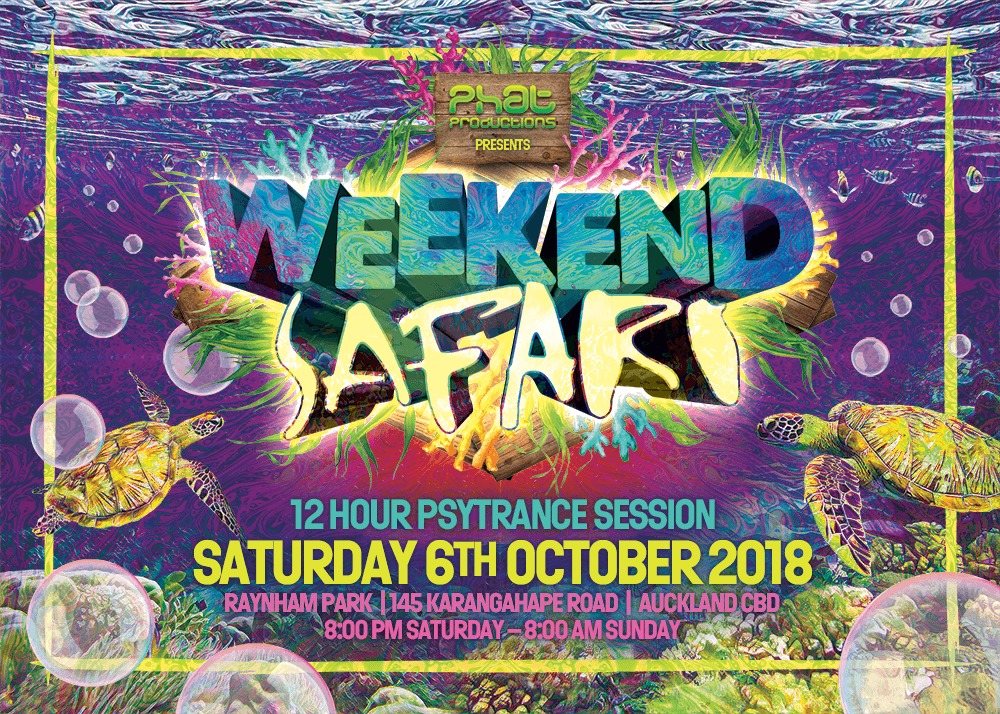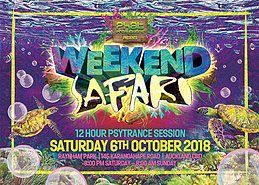 Line Up
Phat Productions Presents
∙•∙Weekend Safari ∙∙•
12 Hour Psytrance Session
Saturday 6th of October
8:00PM SAT – 8:00AM SUN (12 hours of tunes!)
R18
• TICKETS •
$30 + BF Earlybirds
$40 + BF General Release
(Likely to SELL OUT - limited capacity)
🎫
[bit.ly]
• VENUE •
Raynham Park Arts Centre
145 Karangahape Road, Auckland CBD
Licensed Premises - NO BYO
Last Weekend Safari was amazing . . . and now we're excited to take your experience to all new levels again with another full-length psytrance party right here in central Auckland! So come connect with a like-minded tribe, and let your being be enhanced by our epic blend of Opus Sound, ICU Visuals, Soulstorm Lasers, UV Lighting and Mindfunk Deco.
There's really nothing like the thrill of consciousness-raising fun that takes you higher and higher all the way into the next morning.
You'll see why Phat Productions guarantees the ultimate party experience! And with our new venue, a beautifully restored space in the heart of Auckland's K'Road, it's easier than ever to get to!
But be sure to secure your tickets soon, as these all-nighters always sell out fast.
• FEATURING LIVE SET BY •
Architekt (Phat Productions / NZ)
• PHAT PRODUCTIONS DJ'S •
Adamint
Akasha
Big Dave
ICU
Miss Molly
Skylab
• SPECIAL GUESTS •
Ryan
• VISUAL ARTS •
Deco by Mind Funk
Visuals by ICU
Lasers by Soulstorm
Organizer
Organizer
Phat Productions