WE ARE ONE II -The Awakening 2012
Fort Gorgast- Frankfurt An… ·
Germany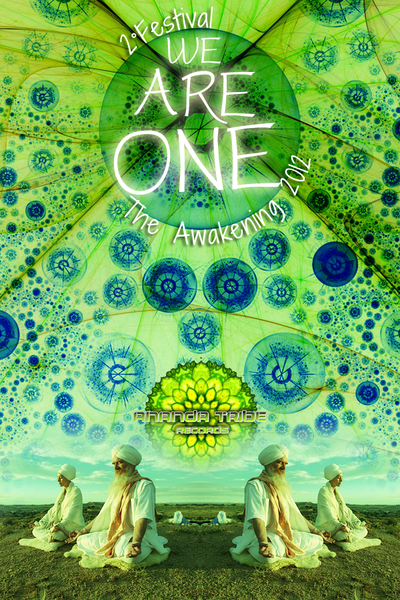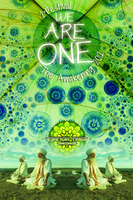 Line Up
Wir werden Nitya´s Geburtstags feiern!!!
...und unsere releases Präsentieren
WE ARE ONE VA vol.1 (VA Compiled by Nitya)
[cdbaby.com]
SHAMANIC MOTION - Imox Maya
[beatport.com]
PSYTRANCE FREQUENCY (VA Compiled by Imox Maya) FREE DOWNLOAD
[neurotrance.org]
ARTIFICIAL MEMORY - Digital eFX
Coming soon in Beatport ;)
:::LIVE ACTS:::
ATMA (Psytrance, BMSS Records, Austria)
soundcloud
AUDIODIDACTS (Chillout, Ananda Tribe Records, Germany)
soundcloud
COMATIC (Progressive, BAM Rec., Sweden)
soundcloud
CHANSON ELECTRIQUE (Electro Ambient, Unsigned, Berlin)
soundcloud
DIGITAL EFX (Progressive, Ananda Tribe Records, Germany) :::Presenting new Album:::Artificial Memory
soundcloud
DROPKICK (Progressive, MindDesignRec./Yellow Sunshine Explosion)
soundcloud
EROT (Chillout, Altar rec./ Triptonite Rec.)
soundcloud
ESTEFANO HAZE (Progressive, Owner Triptonite Rec., Denmark)
soundcloud
GOLLU (New Era rec., Denmark)
soundcloud
IMOX MAYA (Fullon, Ananda Tribe Records, Guatemala/Ibiza) :::Presenting new Album::: Shamanic Motion
soundcloud
MACK YIDHAKY LIVE WITH DIDGERIDOO (Chillout, Ananda Tribe Records, Finland)
soundcloud
MIXTLII (Progressive, Ananda Tribe Records, Mexico)
soundcloud
M.Y. PROJECT (Dark/Forest, Ananda Tribe Records, Chile)
soundcloud
MOMENT (MindDsign Rec, Denmark)
soundcloud
NITYA PREMA (Chillout, Ananda Tribe Records/ Jetlag Group, Chile)
soundcloud
NÜ TAO (Chillout, Moonflower Argentina)
soundcloud
PEPZ (Cosmic Conspiracy Records, Denmark)
soundcloud
PSYCHOPHYSICAL TRANSCRIPTS (Progressive, Ananda Tribe Records, Germany)
soundcloud
SPEKTRAL AUDIO (Fullon Night/Progressive, Kesuene Records / Ananda Tribe Records, Mexico)
soundcloud
SARVO (Psychedelic/ ethnic Chillout, Ananda Tribe Records, Persia)
SONIC MIND (MindDsign Rec.; Denmark)
soundcloud
SUNLIGHT SOCIETY (MindDsign Rec, Denmark)
soundcloud
SYNSUN (Fullon, B2B Productions, Ukraine)
[synsun.info]
TAC (BAM/FAM Records, Denmark)
soundcloud
TRIBALISTIC SOCIETY (Chill-step/Techno, Mikelabella Records A&R, Denmark)
soundcloud
URKNALL KLANG (Unsigned, Germany)
soundcloud
YUM KAAX (Dark Proggressive, Wildbro booking, Danmark)
VISHUDDA (MindDsign Rec, Denmark)
soundcloud
Line up closed and 100% confirmed :)
:::
:::DJS:::
AUDIOLOUD (Ananda Tribe Records, Berlin)
soundcloud
CD-WEXLER (Digedax, Berlin)
[click here]
DEBUGGER (Progressive, Follow the Magic Mushroom, Denmark)
soundcloud
DER LOTH (Triptonite Records, Berlin)
soundcloud
DJ BEAT FREAK (mindDsign records, Denmark)
soundcloud
DJ CHRISS (Freqs of Nature, Germany)
DJ FLASKEPANT (Chill-step, Triptonite Records, Denmark)
DJANE ANIRAQUE (Freakshow Rec.; Denmark)
DJANE Q´ALLIT (Mulitplex Records, Denmark) (Owner Qallity sounds)
soundcloud
ELECTROCUTE (Progressive, Triptonite Records, Denmark)
soundcloud
FREAKALING (darkpsy/psycore freakshow Rec, Denmark)
[soundclound.com]
FREAKYMINDCONTROL (Progressive, Art Of Mind and owner of Freakshow Rec., Denmark)
[soundclound.com]
GOAWIZZARD (Ananda Tribe Records/GDI, Hamburg)
soundcloud
GOLL (Brainwaves rec,Denmark)
soundcloud
GHOST ON ACID (Suntrip Records, Germany)
soundcloud
HAPPYTROLL (Chillout set, Soundaround, Germany)
IONIXX (Ananda Tribe Records, Germany
[click here]
IMIX JAGUAR (Popol Vuh Mothership, Free Spirit Records)
[myspace.com]
LENNOX (Ananda Tribe Records/Prog On Syndicate, Rügen)
soundcloud
LULIC (Triptonite Rec, Denmark)
soundcloud
MONGOOSE & MEEHAL (Ananda Tribe Records, Leipzig)
[psychophysical-transcripts.de]
NEUSHA - Momtaz (Winter Tam Tam, Luxudelic, Liquid Sound)
soundcloud
SHAYANA (Ananda Tribe Records, Hamburg)
soundcloud
SPLIFF (Freakshow Records, Denmark)
TECHNIKI (Triptonite rec, Denmark)
soundcloud
WEBER (Owner of MinDsign Rec., Denmark)
soundcloud
WEE BOOST (Freakshow Rec, Denmark)
6AM (Fluffy Club Berlin)
Line up closed and 100% confirmed
:::
Chill
If you have a shop or food stand or workshop to offer please send us a mail to
anandatribe@gmail.com
Chillout with fresh Fruits, Vegetarian Food, and Home-made Chai and Herbal Teas
COSMIC DRAGON SHOP
clothes, uv things, and many other
VEGETARIAN FOOD STAND BY ANANDA MARGA (Benefit)
Deco
hopefully our brother VJ Psysource makes it for this one :D
VJ IMIX JAGUAR
VIDEO AND PHOTOS BY VIVID STUDIO (Ozora)
youtube
Fire Performances!!!
SUMERIA DECORATIONS IBIZA
AMBIENT TECHNOLOGY DENMARK
ART OF MIND DENMARK
ANANDA TRIBE DECORATIONS
:D
Info
.
.
.
*☆ ❤ ॐ ☯ ♪ ✿☮✿ ♪ ☯ ॐ ❤ WE are ONE *☆ ❤ ॐ ☯ ♪ ✿☮✿ ♪ ☯ ॐ ❤
The 2012 date indeed marks the completion of this World Age Cycle. Rather than something to fear, we can understand the 2012 Mayan prophecy as signalling us that we need to awaken and realize that these times on Earth are auspicious; we are living in land-mark times in the history of our planet. We are collectively in a cross-roads moment that is calling out to us to participate in our fullest capacity. We are each being summoned to bring our inspiration and empowerment to the fore, as we must all take our places in transforming our human culture to be one of Harmony - with ourselves, with each other and with all of Nature.
Together we are in a great initiation process, living in times of unprecedented challenge, transformation and opportunity. This planetary moment has never existed before as it does right now. Our human population is climbing off the charts, accelerating by the day, as is our environmental crises and the vast whole-system struggles of peoples worldwide, both physically and spiritually. The old world mentality, founded in separation, greed, ignorance, and unconscious consumer materialism, has reached dangerous peaks. Simultaneously, there has never been so much possibility at our fingertips as there is right now. A new paradigm is trying to emerge in our world, through our hearts and minds, like a flower trying to grow through the cracks in the cement sidewalk. New comprehensions and new solutions are emerging in our collective journey - from new sciences, to new economic models, new healing modalities, new energy technologies, new educational models, new forms of conflict resolution, etc. These times of crisis are unifying us and catalyzing us to awaken to our personal and collective responsibilities in this one planetary equation.
This is why we try a new concept of Festival, more aware, spiritual, ecological and family friendly
To achieve it we offer:
- Children safe area with activities
- Cinema Room presenting several informative documentaries
- Vegetarian Food Stands
- Wellness Center with Yoga, Meditation, Health Workshops, Massages and several Therapies
- Spiritual Initiations in charge of Ananda Marga, where you will get your sanskrit name and your personal mantra
[anandamarga.de]
[wikipedia.org]
- PROUT Progressive Utilization Theory Teachings and Information
[prout.org]
[prout.net]
- We ask our guests to avoid the intake of hard drugs, overconsume of Alcohol and any other body damaging substances. Try to have fun taking care of your bodies and fall in trance with the music :)
-Plenty of Camping area in a beautiful forest with access to the river where you can jump in case of good weather :)
- Be friendly and aware of pets and children
- Bathrooms and Showers available
- Leave your camping space clean, dont drop your cigarettes on the ground, take your own ashtrays and plastic bags, take care of nature!
*☆ ❤ ॐ ☯ ♪ ✿☮✿ ♪ ☯ ॐ ❤
.
.
.
HISTORICAL FACTS From the Location:
The German UNIFICATION -longly yearning and disputed- was finally realized in 1871.
The war had been responsible for historical changings.
Under the leadership of Wilhelm Friedrich Ludwig of Prussia the German troops defeated France and covered with glory they
succeeded in realizing the Imperial Unification.
A giant amount of money went from France to Germany in order to extend military constructions.
Küstrin wasn`t forgotten. Once built by Napoleonic troops the city and the fortress should get a strong system of defences. In 1883 Kameke, the Minister of War , gave the cabinet order to build a fortress around Küstrin. During the next six years four forts were established including the Fort Gorgast which had to protect the western bank of the River Oder. Although there had been a newly built fort, it was already old after finishing concerning military functions. New weapons and changed strategies made it useless. That`s why you can find the fort in a good preservation.In spite of different political situations it has only been used as an accommodation and a depot.
We gather in a place built for war and used for unity, so its very symbolic!
APROXIMATE DISTANCES:
100 km from Berlin
190 km from Dresden
350 km from Prag
380 km from Hamburg
490 km from warschau
530 km from Kopenhagen
540 km from Krakow
620 km from Wien
690 km from Bratislava
750 km from Stuttgart
CHECK YOUR TRIP:
[viamichelin.de]
[viamichelin.com]
GORGAST TRAIN STATION IS ONLY 5 MINUTES AWAY FROM LOCATION,
[verkehrsmittelvergleich.de]
Gorgast ist heute ein Ortsteil der Gemeinde Küstriner Vorland im Landkreis Märkisch Oderland im Land Brandenburg.
Mit dem Auto auf der Bundesstraße 1 bis Manchnow. Im Ort zweigt an einer mit Ampeln gesicherten Kreuzung die Straße nach Gorgast ab. Kurz hinter der Kreuzung führt links ein Weg zum Fort. Die braunen Hinweisschilder sind hier etwas unglücklich postiert. Am rechten Straßenrand weist ein kleines Schild zur "Fischerei auf der Festung Gorgast". Diesem Hinweis folgen, er führt zum Fort.
Mit der Regionalbahn NE 26 von Berlin-Lichtenberg nach Kostryn ist der Bahnhof Gorgast zu erreichen. Achtung: Nicht jeder Zug hält in Gorgast.
Mit dem Fahrrad sind es von den Bahnhöfen Gorgast oder Küstrin-Kietz nur wenige Kilometer in fast ebener Umgebung zum Fort.
Wird auch ein Shuttle von Frankfurt an der Oder Bahnstation nach Fort Gorgast geben...
DANCEFLOORS ARE INDOOR SO NO PROBLEMS IF WEATHER IS NOT SO GOOD, CHILLOUT WITH CHIMNEY TO KEEP US WARM AND CHAI/FOOD :)
.
Entry
Entry
PRICES:
20 euros Saturday after Noon
30 euros whole festival
40 euros Family Camping Spots
Part of the earnings will be donated to our partner project Nuevo Mundo (Mayan Self-sustainable community in Lake Atitlan) to decontaminate the lake and preserve Mayan herbal and medicinal knowlegde:
[projectnuevomundo.org]
.
Organizer
Organizer
ANANDA TRIBE RECORDS
Powered by FREAKSHOW/ MINDSIGN/ TRIPTONITE RECORDS DENMARK