Backend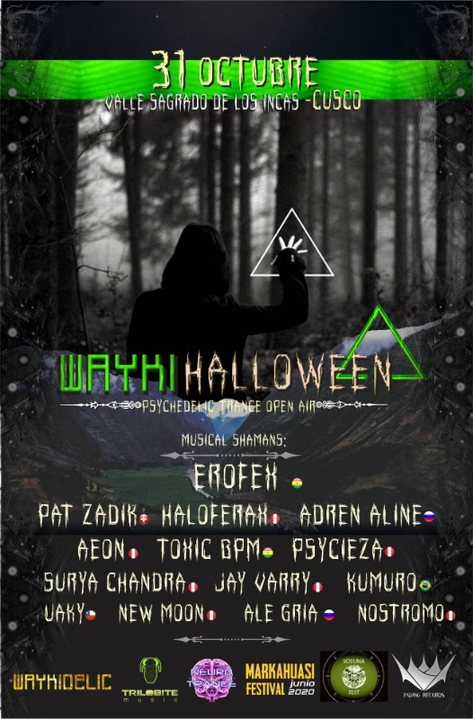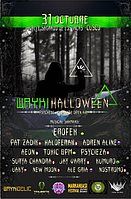 Deco
Soluna Fest
Waykidelic inc
Trilobite Music
Info
Day by day something dies and is reborn within us, inevitably the cycle
of samsara present and relentless, without fear, with love.
We are preparing to receive this special WAYKIHALLOWEEN party on October 31
in Coya km 48 of the Sacred Valley of the Incas. .
20 hrs outdoor psychedelic trance music, thanks to the presence
of the friendly teams of Cusco for being part of this party we can
introduce the Trilobite Music djs as a teaser party of
Festival Markahuasi 2020, this time the house is from WAYKIDELIC next to
SOLUNA FEST, come together to strengthen the scene with the best and experienced
national line up with guests like Pat Zadik from Moonlight music
and EROFEX, representing the most renowned and transcendent musical label of
psytrance in Bolivia: NEUROTRANCE RECORDS
who show us the best of the current psychedelia in this part of the
Planet.
We fill the dance floor of joy and transmutator dance that heals the earth.
Location
From Cusco, take a bus on Pututi Street towards Coya/Calca/Pisac (Approx. 40 min.)
Get off the bus at Coya, second gas station (Grifo Alfredo ) km 38.
Walk right one block to Clorinda Mato de Turner Street
continue on the left 200 meters to the big white wall house.(Loco Taray)
Organizer
Organizer
Waykidelic
Markahuasi Festival
Soluna Fest