Backend
Vertigo Trance Experience (San Juan Psytrance)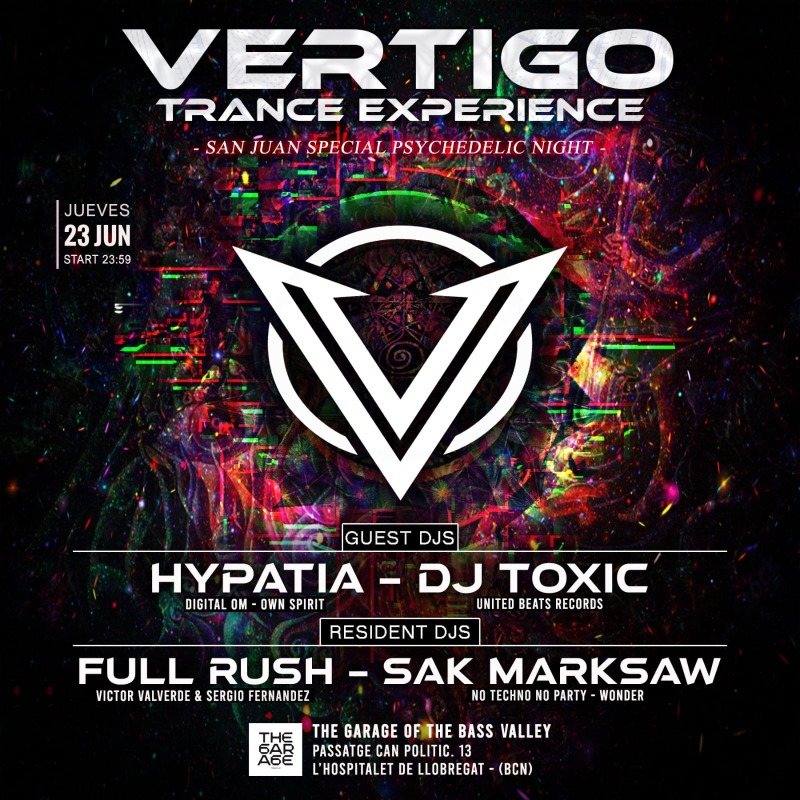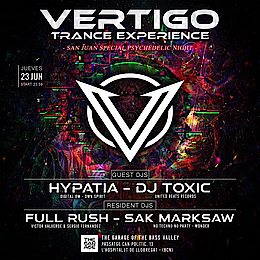 Line Up
Line Up
*Hypatia
* Dj Toxic
* Full Rush (Victor Valverde & Sergio Fernández)
* Sak Marksaw
Info
Vertigo Trance Experience
presents:
🪂 THURSDAY June 23...🪂
👉🏻 Night of San Juan Psytrance!!!💣💣💣💣
🧨🧨🧨🧨🧨🧨🧨🧨🧨🧨
⚛️ The Garage Of The Bass Valley Nightclub
👇🏻👇🏻👇🏻👇🏻👇🏻👇🏻
<> Passatge Can Politic, 13, b, 08907 Hospitalet de Llobregat, Barcelona.
<> TRANSPORT: Metro line 1, Bellvitge stop
💥 With the deejays:
🎧 Hypatia (Digital Om/Own Spirit)
🎧 Toxic (United Beats)
🎧 Full Rush (Victor Valverde & Sergio Fernandez) (Double V Records)
🎧 Sak Marksaw
🎵 Music genres:
🪬Psy Progressive
🪬Psy Trance
🪬Full on
Advance tickets at €15 (bizum with name and surnames at number: 626858216.
At the door same night at €18.
Seating is limited so it is recommended to reserve your ticket in advance as soon as possible.
▪️ SOUND SYSTEM ▪️
► PIONNER HIGH QUALITY
<>
[pioneerdj.com]
Don't stay without your ticket!!
Location
Location
Passatge Can Polític,13 ,L'Hospitalet de Llobregat
Discoteca The Garage Of The Bass Valley
Organizer
Organizer
Vertigo Trance Experience
The Garage Of The Bass Valley