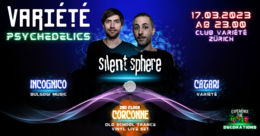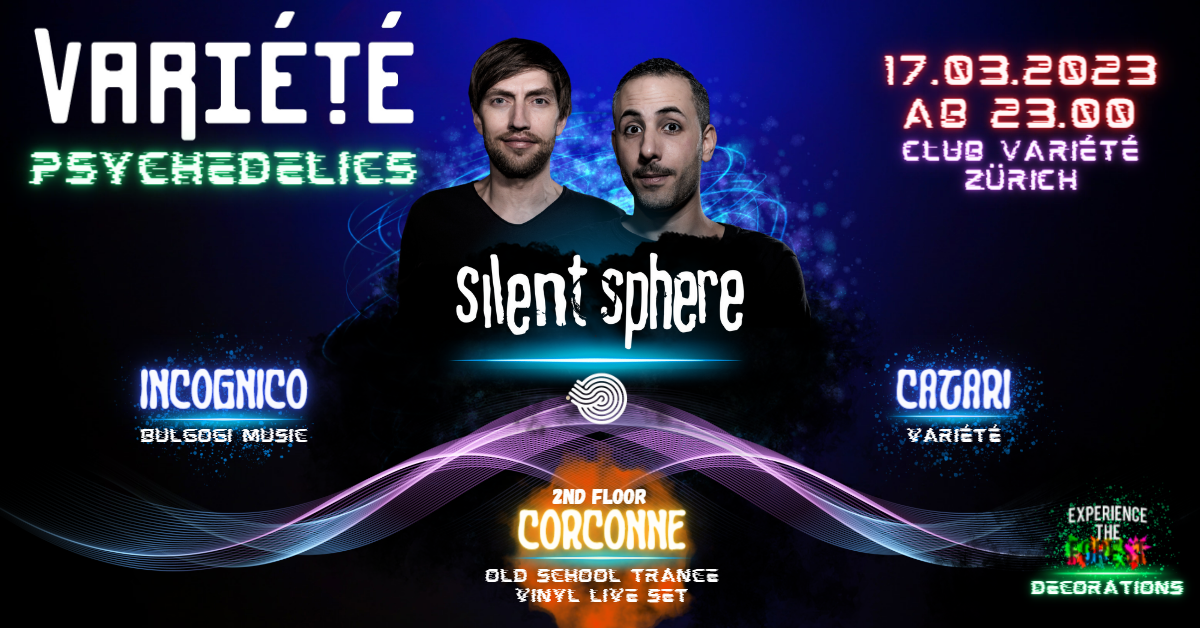 Info
Born from a love of music and a desire to push the boundaries of sound, Silent Sphere's journey began with their first album release in 2010. In October 2022 a new chapter has been marked in the evolution of Silent Sphere with the release of their fourth album "My Space" on Iboga Records and solidified their place as one of the most exciting acts in the psy trance scene. Silent Sphere captivate audiences with their electrifying beats and unforgettable live performances. Join them on their journey as they explore the limits of sound and continue to push the boundaries of what is possible.The lineup is rounded off by Incognito and Catari, who heat up the main floor with pumping, driving beats.
On the 2nd floor, Corconne will enchant you with an old school trance vinyl live set.
Furthermore, you can expect a super great trippy decoration by experience the forest decorations.
Doors: 23 o'clock (limited capacity)
Advance ticket sales via
[eventfrog.ch]
early bird: 15.-
regular tickets: 20.-
Admission on site: 25.-
[fb.me]
Location
Club Variété
Militärstrasse 84
8004 Zürich
Organizer
Organizer
Club Variété
Militärstrasse 84
8004 Zürich