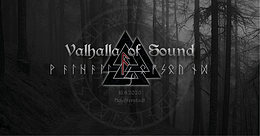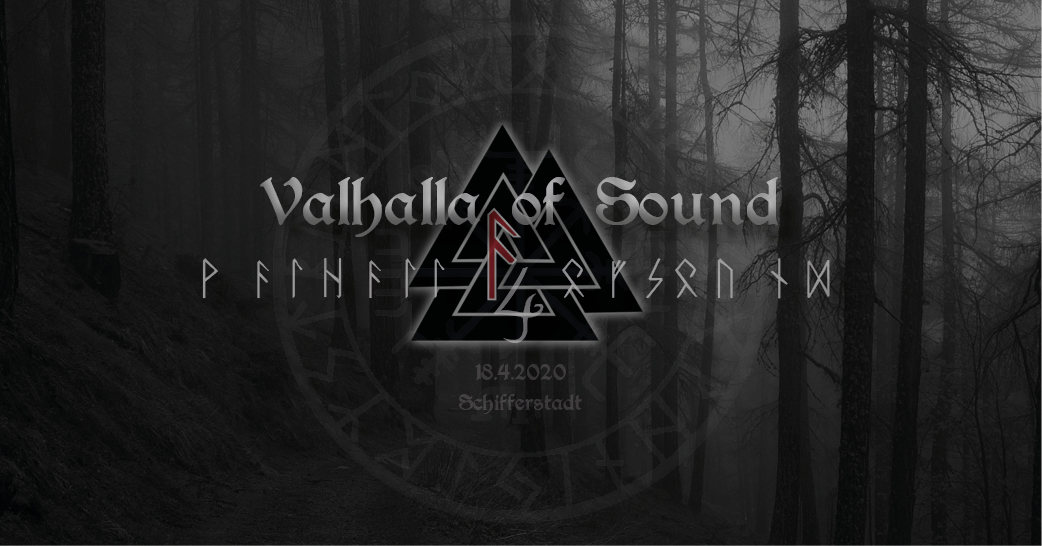 Line Up
Wir wissen nie, wann das Abenteuer in unser Leben tritt,
doch an dem Tag, an dem es so weit ist, müssen wir es greifen.
Original:
Vi vet aldri når eventyret kommer til livet vårt, men den dagen det er der,
må vi gripe det.
Wir haben zusammen drei große Abenteuer in Odins Wald erlebt.. Nun öffnen sich die Tore von Valhalla zum 4. Mal. Barbaren haben uns aus unserer alten Heimat verjagt, weshalb wir schweren Herzens weiter ziehen. Wir haben viele Orte erkundet und haben nun unser neues Lager in Schifferstadt aufschlagen
Eine Einladung
Bringt eure Liebsten mit
Bringt euer Essen mit – Wir werden eine Feuerstelle/Grillplatz zum Kochen und Grillen bereitstellen.
Feuerkünstler sind gerne gesehen.
Bringt eure Taschenaschenbecher mit– Wir wollen den Wald so sauber zurück lassen wie wir ihn vorgefunden haben.
Bringt eure Hängematten und Decken mit - So können wir den Wald noch gemütlicher gestalten. Auch Zelte können aufgestellt werden.
Wir werden an einem See feiern – passt aufeinander auf.
Das Line-Up wird wieder bunt gemischt sein 3 Floor das Line up von den Anderen floors werden noch bekannt gegeben.
Goa Floor
18 - 20 Uhr Sarkasmusik (Valhalla of Sound)
[bit.ly]
20 - 22 Uhr Madame Mim (Darkonurknall Records)
[bit.ly]
22 - 24 Uhr Psy Schilly (Chaishop/ BAM Records)
[bit.ly]
24 - 02 Uhr Om Romana (Chaishop)
[bit.ly]
02 -04 Uhr Sequoya (Sangoma Records/Boom)
[bit.ly]
04 - 06 Uhr sG4rY (Sangoma Records
[bit.ly]
06 - 08 Uhr Jumansa (Welttraum, Valhalla of Sound)
[bit.ly]
08 - 10 Uhr Ikosa (Psyvolution )
[bit.ly]
10 - 12 Uhr Tred.Gold (Alice im Wummerland)
[bit.ly]
Leider haben wir es aus finanziellen Gründen nicht geschafft Bands spielen zu lassen, nichtsdestotrotz sind wir gewachsen und haben diesmal für euch sogar 3 unterschiedliche Floors.
Goa/ Techno /Reggae
Bringt euch ein - schreibt uns :) Wir brauchen immer Hilfe.
Ein paar Fakten:
- Einlassstop bei 400 Leuten
- Unkostenbeitag 15 Euro
- Deko: Vici Weltaufgang
- Licht: Fähig Schmerzfrei
- Feuerstelle
- Grillstelle
- Chai
- Waffelstand
- Workshops
- Dreads
- Hängematte nicht vergessen
- Zelten kann man auch.
- Bar mit fairen Preisen
- Feuerkünstler sind zum Spielen eingeladen.
- Bringt euren Taschenaschenbecher mit
- Bringt ggf. Eure eigenen Mehrwegbecher mit.
- Psycare wird da sein
- Es wird Toiletten geben
- Verkleidet zu kommen ist total angesagt.
Jeder der sich zum Thema Vahlhalla verkleidet (Keltisch/Wikinger) bekommt ein Freigetränk.
- Öffi Schifferstadt Süd aussteigen (22:48 min Fußweg, 6:00 min Fahrradweg – gerade aus)
- Ab 18 Jahren - Muddizettel zählt nicht.
- Location wird paar Tage davor gepostet.(Schifferstadt)
Wir freuen uns auf euch
Deco
Vici Weltaufgang/Valhalla/
Organizer
Organizer
Fenja Zeppei/Valhalla of Sound
Added

2y 10m

· Update

2y 10m

· 1