Backend
@@@@@ VA BIN PARADE TORINO @@@@@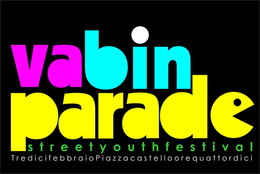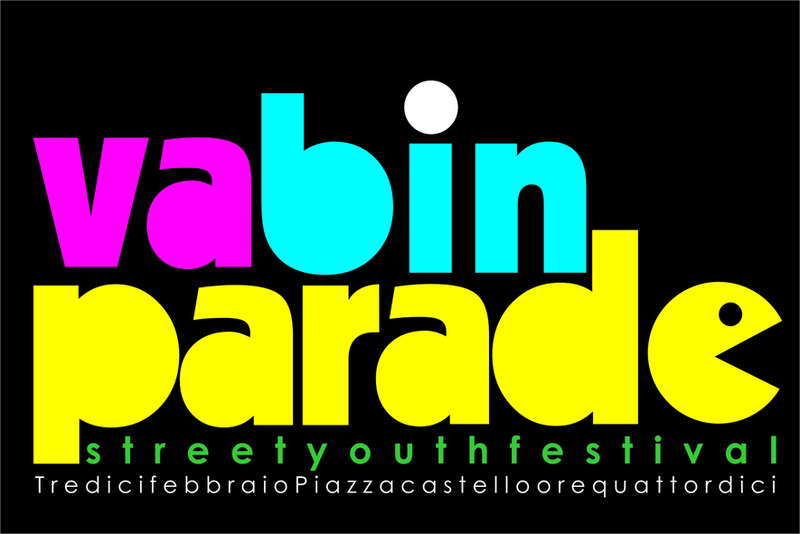 CARRO 1
associazione culturale "la goccia"
DJ:
ramona yacef myspace.com/djramonayacef
beabeat myspace.com/beabeat
fiodor myspace.com/minifiodor
matteo tommasi myspace.com/matteotommasi
giorgio cacciatori
baldo myspace.com/baldo sound
special guest: Samantha garofalo myspace.com/samanthagarofalodj
Genere musicale: minimal elektro
Tema sociale: istruzione(scuola elementare)
CARRO 2:
Torino Sistema Solare
CARRO 3
"toga party"
[togaparty.to]
DJ
dj biff tannen & simo cocco
Genere musicale: revival 60-80-90
Tema sociale: ...
CARRO 4
Boostek sound system myspace.com/boosteksoundsystem
Genere musicale: tekno
Tema sociale: prevenzione nel consumo delle sostanze stupefacenti
CARRO 5
Ayahuasca family\psytronic project crew
Genere musicale: psytrance\goa
Tema sociale: la musica unisce e mescola le differenze
CARRO 6
Noise squad system
DJ
Noise squad system
Tema sociale: violenza sugli animali
Genere musicale: breack beat, dubstep, tekno
CARRO 7
Aritmia
Dj:
Trompy-pump, Dave, User X, Sick, Lobotom SPECIAL GUEST Ally (Acid Drop
Tribe) and TBA & TBC
Genere musicale: techno, dubstep, elektrobreak, grime, funky
Tema sociale: terremoto di haiti
CARRO 8
G-tek's
Dj:
BIOTEK-BARTEK
Drum N' Bass
CARRO 9
Nome del carro: Alienz VS Robotz
dj RQ SINA-PSY (myspace.com/redqwiet)
djane KORA
djane SHIRA (myspace.com/shirakora)
from BOLOGNA
Genere : fullon goa - psydark - progressive goa trance
Hyper-Kube
genere: Hard-tek, Valtek
genere:Hard-tek/franchcore
Matt2nb
genere: Tribecore e freakcore
CARRO 10
Associazione culturale "Spad"
Dj:
Hiruko
Genere musicale: drum n' bass
Tema sociale: sensibilizzazione alla lettura, "un carro di libri" – il tempo per leggere come il tempo per amore dilata il tempo di vivere - [D. Pennac]
CARRO 11
ARCI TORINO
Dj set vario rock/burlesque
CARRO 12
Circolo dei lettori
[volkswagen westfalia]
CARRO 13
Organizzazione: "Besbela carignano"
Genere musicale: house music
Tema sociale: teletubbies, un mondo per grandi e bambini
CARRO 14
E.U.S.M.
Carro goliardico
CARRO 15
CROMO DJ
marco mei, stefano ugliano, kermit & sciso
Tema sociale:il colore
Genere musicale: house, drum n' bass
CARRO 16
Cranci
Tema sociale: precariato
Genere musicale: reggae, rap, indie, rock n' roll.
CARRO 17
f.t.s. crew milano
dario & luca
Tema sociale: fight the system
Genere musicale: hip-hop, funky, elettrofunky, elettronica, live tekno [drum machine]
CARRO 18
Torino undaground
DJ
t.a.p., keepout, il semola, manio, katode, cappa[k], the beat tdf crew--rap, k3vlar, kraken
Genre musicale: rap, break beat, electro house, tekno
Tema sociale: difficoltà di trovare lavoro per I giovani
CARRO 19
Tekabbestia myspace.com/tekabbestia
Dj:
sk@, tommy, pippo
Tema sociale: giovani, musica e gli spazi a loro concessi
Genere musicale: tekno, break beat
CARRO 20
Z.O.Z. sound system
Dj:
mizz-kiara myspace.com/mizzkiaraaa
uaz, catastrotek, MD dj
Tema sociale: acqua bene comune
Genre musicale: reggae, drum n' bass, tekno
CARRO 21
Atomik beat crew
Dj: atomik beat crew
Tema sociale: legalizzazione droghe leggere
Genere musicale: tekno
CARRO 22
Crazy monkey\reverse connection
Dj: army of none (dima, siero, mecca, onor, tura), reverse connection (tura, r.bass + hd frenk, mr fry), underground crew(base boy, vito, seb)
Tema sociale: razzismo e intolleranza.
Genere musicale: rap, hip-hop, tekno.
CARRO 23
10101
Dj:
Tommy, nokers, fratelli fidget, dj gaza and more tba.
Tema sociale: ecocompatibilità ambientale e riciclaggio.
Genere musicale: house, deep-minimal, funky.
Info
Va Bin PARADE, Street youth fest 13 febbraio 2010
Categories: eventi

Finalità:

In occasione dello svolgersi dell'anno in cui Torino è stata scelta come capitale dei giovani ,vogliamo riportare alla luce nel mondo studentesco e giovanile la festività di Carnevale nella nostra città. Puntiamo quindi organizzare una parata di Carnevale dove coinvolgere a livello artistico e culturale il maggior numero di studenti , organizzazioni e le associazioni che più sono a contatto con la sfera giovanile. Gli studenti degli istituti superiori potranno sentirsi coinvolti in prima persona nella realizzazione dei carri a cui verrà dato un tema specifico su cui ispirarsi; altri potranno scrivere testi, poesie e brevi saggi sempre sui temi da decidersi. Alla fine sarà premiata l'opera artistica che sarà ritenuta piu significativa e meglio realizzata. Di importanza fondamentale sarà la trattazione di temi sociali al fine di sensibilizzare in un giorno di grande impatto mediatico e popolare i cittadini appartenenti a ogni fascia d'età. Ogni carro infatti sarà allestito seguendo un tema; pensiamo di sensibilizzare sul tema delle privatizzazioni (culturali e dei beni primari), dell'ambiente , sulla necessità di uguali diritti indipendentemente da sesso o quant'altro. Il tutto senza sfociare nella solita manifestazione di protesta politica. Sarà un progetto stimolante di sviluppo culturale e artistico per tutti coloro che vi parteciperanno e che assisteranno alla sfilata. Il percorso sarà:partenza da Piazza Castello, Vi a Pietro Micca, Piazza Solferino, Corso Re Umberto , Corso Vittorio e termina al Valentino(se si riesce probabilmente nel cortile della facoltà di Architettura)

Modalità

L'evento avrà luogo il giorno 13 febbraio 2010, l'orario previsto per il raggruppamento è alle ore 14. La fine è prevista intorno alle ore 21 al parco del valentino.La sfilata si comporrà di numerosi carri,allestiti e curati a tema dalle varie associazioni e dagli studenti , sui quali diversi dj e artisti del panorama piemontese contribuiranno a creare il clima di festa adatto all'occasione. Durante la sfilata inoltre gruppi di giocolieri si esibiranno e al termine della parata svolgeranno uno spettacolo. Al termine della sfilata(che indicativamente potrà essere al Parco del Valentino) verranno allestiti degli stand di associazioni culturali e sociali che potranno presentare e lanciare le proprie campagne regalando gadgets e materiale informativo. Verranno coinvolti diversi licei e istituti per la produzione di opere artistiche e lavori che verranno esposti al termine e durante la sfilata. Durante la parata sarà fatta un opera di sensibilizzazione riguardo a temi spesso trattati ma che rimangono sempre all'ordine del giorno nell'ambito giovanile come la droga, il sesso e l'alcool, con distribuzione di volantini informativi e materiale fornitoci dalle associazioni. Al termine della sfilata si potrebbe inoltre eseguire una performance .

Partner:

Le associazioni e le organizzazioni che prevediamo di coinvolgere per la parata sono:

- Xplosiva(associazione culturale)

- Lila (associazione contro le malattie veneree)

- Torino Pride

- Anti

- Arci

- Informa giovani

- Teatro Regio

- Paracadute

- Libera

- Ti voglio bere

- Il muretto

- Torino sistema solare

- Paranza del geco\officina pulcinella

- Ciclofficina

- Pink

- Circolo lettori

- Bakeca

- Forum giovani

- Studenti indipendenti

Chi volesse fare un carro contatti dipietro@lagocciatorino cell: 3387780824
Sono ben accetti tutti i generi musicali
Location
Partenza da Piazza Castello
Arrivo al Parco del Valentino
Added

12y 10m

· Update

12y 9m

· 1