Backend
USP presents the Forgotten Dimension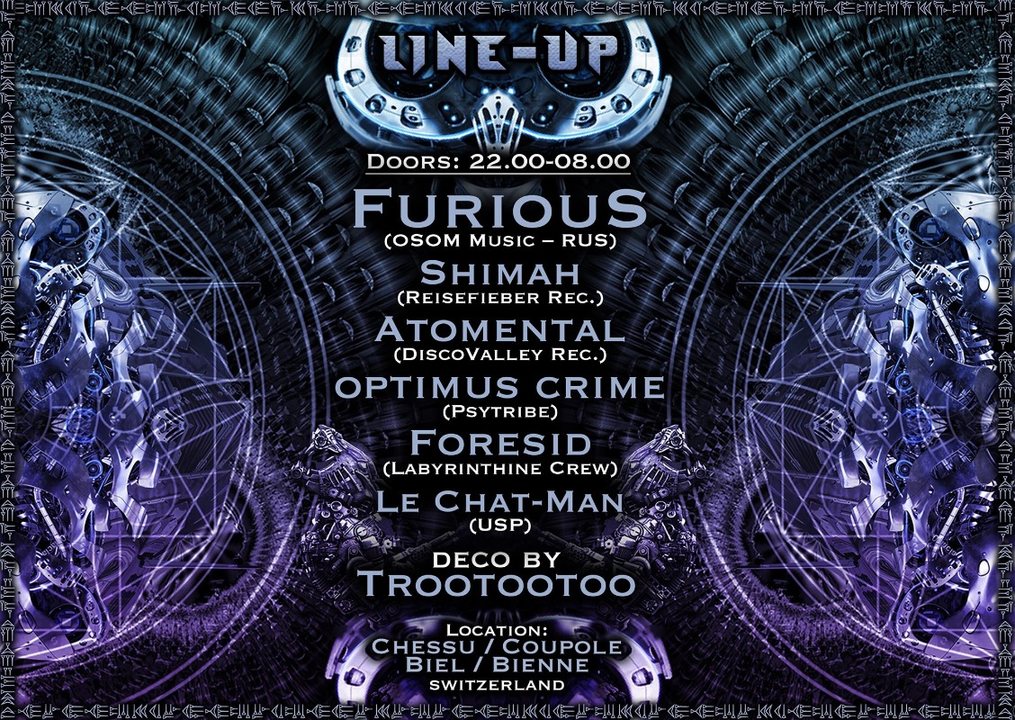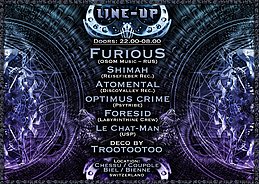 Line Up
Line Up
Furious (OSOM Music - Russia)
Shimah (Reisefieber Rec.)
Atomental live (Discovalley)
Optimus Crime (Psytribe)
Foresid (Labyrinthine Crew)
Le Chat-Man (USP)
Info
Info
As some of you surely remember, the Coupole in Biel/Bienne was the location where we held all our memorable forest/darkpsy/hitech events in the years 2006-2012 when this music was born in its contemporary form.

As most of you probably don't know this legendary location is now in it's last season before they close for construction works and nobody knows it it will ever be the same again.

So we decided to revisit these psychedelic dimensions of the mind with the only famous act from that era that never made it into the Coupole so far, Furious (aka Crazy Astronaut) representing OSOM Music.
Entry
Entry
18 CHF/Euro
Solipreis Aum Ritual Defizit: 20 CHF/Euro
Organizer
Organizer
Underground Sound Promotions