Backend
Universo Paralello Teaser party Ireland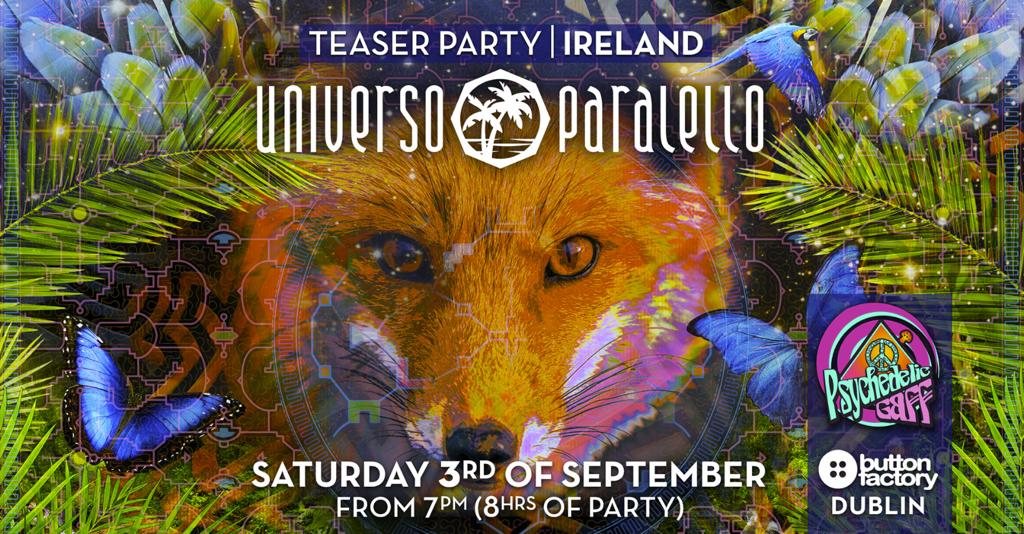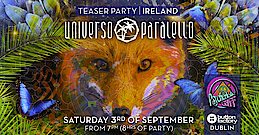 Line Up
Universo Paralello crew is coming for the first time to Ireland to promote their festival!
They are bringing their own decoration (YES the same used at the last festival) and 3 resident djs to play at the party.
We will have The Button Factory for us from 7pm until 3am (8h of party).
For now that is all we can share... just SAVE THE DATE!
We will give the chance for those who trust Psychedelic Gaff to buy your ticket cheaper before we release the line up... Tickets go on sale on 1st of June at 1pm.
( 01/09 - pre-party with D-Nox more info
HERE:
[eventbrite.ie]
)
SATURDAY ➖ 3rd of September ➖ 7pm
➡ TICKETS ⬅
[eventbrite.ie]
Super Early Bird: 10€ [SOLD OUT]
Early Bird: 12€ [SOLD OUT]
1st Release: 15€ + Ticket fee
2nd Release: 18€ + Ticket fee
3rd Release: 20€ + Ticket fee
MORE INFO SOON!
Location
The Button Factory,
Curved Street, Dublin 2,
Dublin,
Ireland