Backend
Universe presents: Planet Saturn w/ PANTOMIMAN LIVE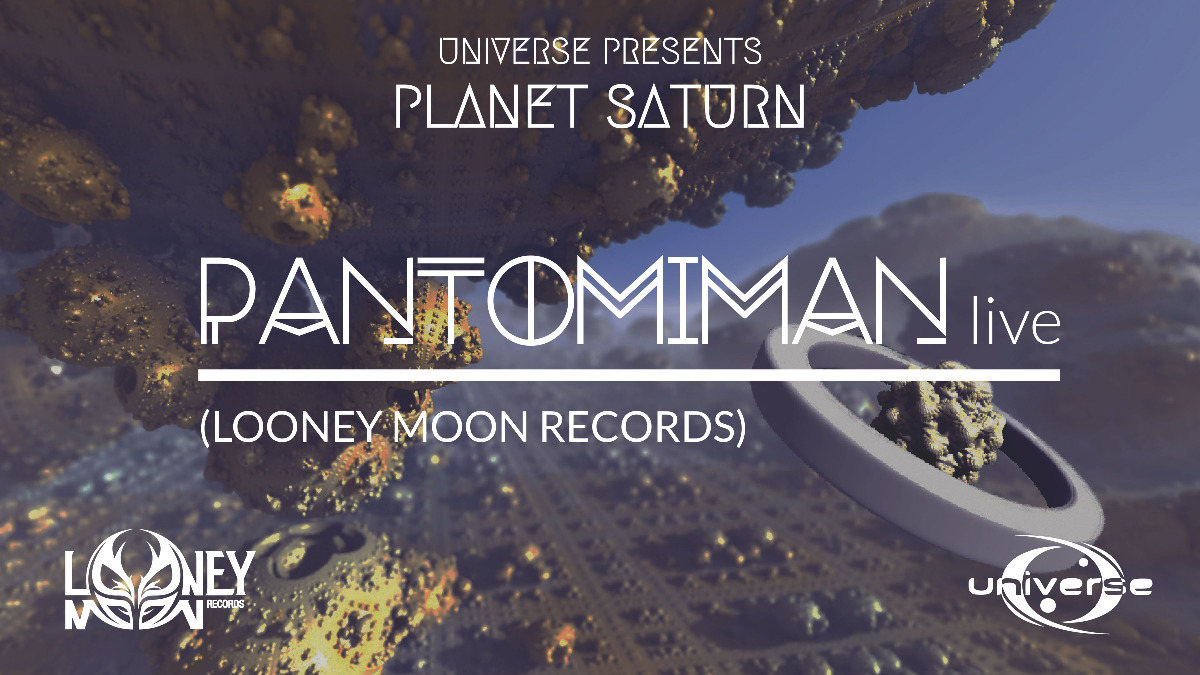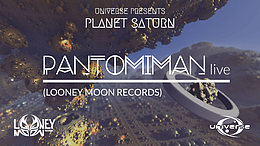 Line Up
Universe presenting one of the most iconic psytrance producers coming all the way from mother Russia to blast Slovenia for the first time!
❂❂❂ PANTOMIMAN LIVE ❂❂❂
[ Looney Moon Records ]
soundcloud
[bandcamp.com]
[youtube.com]
Pantomiman is George Agaronov (or Gosha for short), a Russian psytrance producer with some extra flavour on top — he is a professional comic actor who comes from a family of circus comedy performers! Early in his childhood years Gosha began playing musical instruments, performing on stage and later composing his parts for a circus band. When Gosha was a teenager he discovered electronic music and a bit later towards the late nineties Gosha discovered something that felt very natural to him — psychedelic trance. Since then Gosha has been developing and working on his own sound, partly with an expert guidance from Alex Parasense. Pantomiman's groovy bass lines and comical themes make people dance and laugh at the same time, while of course his skilful sound synthesis guarantees that a trip will be adventurous, joyful and amusing.
❂❂❂ SUPPORT ❂❂❂
✮ ZWOOK ✮
[ Apsurdistan ]
soundcloud
✮ BLAAZNY ✮
[click here]
✮ MNOGOOK ✮
soundcloud
✮ GROOVE BEAR ✮
[click here]
✮ KRZNV ✮
[click here]
ENTRY: 7€
Deco
Deco
Universe decoration team
Location
Location
MAX KLUB, Velenje
Organizer
Organizer
Društvo Universe