Backend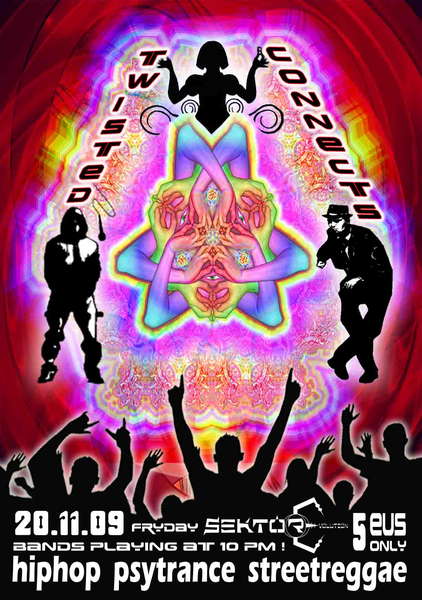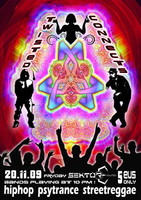 Live
Line Up
Eigenartig (rocki n digeridoooo)
the Gents (raggea from the street)
kapuDDniks (lokal heros)
stupidozid (lokal heros)
KSM (lokal heros)
DJs
elekktrosmoke dj team- dresden
DJ Marcito -VOOV Team hamburg
DJ Markus Izehoe-osaka-arambol...
zircus mirage -dreden
psywarriors -dresden
Deco
elekktrosmoke deko team
pappenheimer.dd
elekktrosmoke VJ team
Info
Info
Twisted connects so das motto!!!
da haben wir uns doch mal gedacht unsere freunde alle auf eine party zu bringen...
die fun hiphop crews
kapuDDniks ,ksm,stupidozid
und lieblingsbands eigenartig and The gents!
konzert und party mal verbunden...
wir wollen eben mal alle auf einer party feiern..
seid ab 10 uhr da sonst verpasst ihr das beste!!!
Twisted connects and the party goes on!!!
Location
sektor evolution , an der eisenbahn 2, strasse e, 01099 dresden
Organizer
Organizer
twisted connects
elekktrosmoke