Tsuyoshi Suzuki - Forever Psychedelic Tour in TOKYO -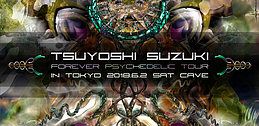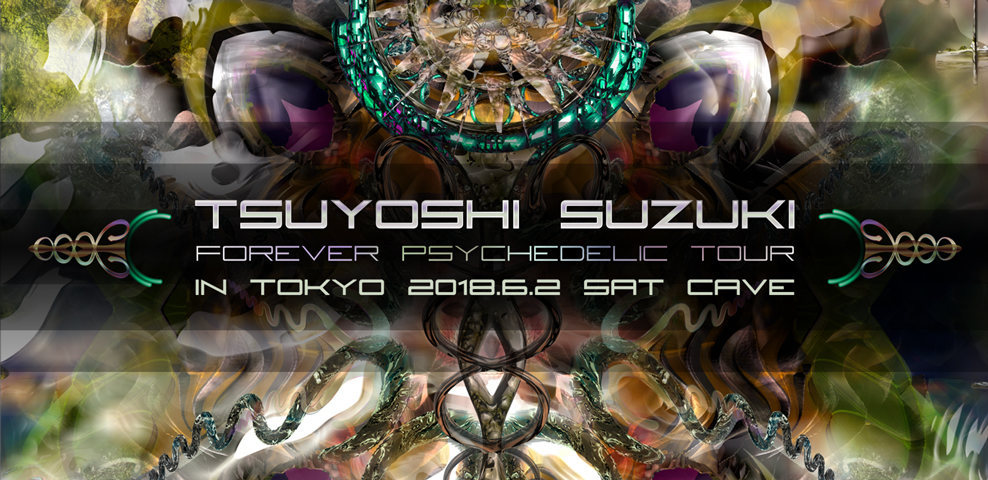 Line Up
►Line-up:
FOREVER PSYCHEDELIC FLOOR:
-Special 6 hours set -
Tsuyoshi Suzuki (MATSURI DIGITAL / Go Ken / PRANA)
 
-Opening set-
HRK aka Mijinko (Goa Tribe / Zion 604)
 
VJ:Chrisholic
 
ABSTRUCT LOUNGE:
林檎 (禁断の果実/Koenji cave)
Aiko Noso (Daze Maze/Panorama Records)
Chihiro Tanno
Kei (Daze Maze)
HRK (Matsuri Digital Chill)
MIU (RED DUST / INTEGRATION / Strange Planet)
TERUBI (神眼芸術 / Tokyo Underground Style)
Tomocomo (Panorama Records / Shamanarchy)
Toshiki (Matsuri Digital Chill / D.D.B / Arch420)
Info
Info
Japanese Goa trance legend Tsuyoshi Suzuki is back to underground club in Tokyo with 6 hours special set ! It will be very special night, Join us to dance with precious psychedelic music :) Also You can hear variety of music such as new wave to dark techno at abstract lounge. We ae looking forward to meet all people who interesting to tokyo underground music scene.
  
►2018.6.2 (Sat) @ Koenji cave
►Lounge 22:30 Start / Main Floor 23:00 Start
►ENTRANCE:2500 yen (1 Drink)
*Tsuyoshi Suzuki Mix CD Present for first 30 ppl.
Location
▧DJ's Bar CAVE▧
東京都杉並区高円寺南4-23-5 ACPビルB1
ACP building B1,4-23-5 Koenjiminami,
Suginami-ku, Tokyo
Organizer
Organizer
Koenji Cave / HRK aka Mijinko