TropiKALAris *** vol.1 *** Sunset Party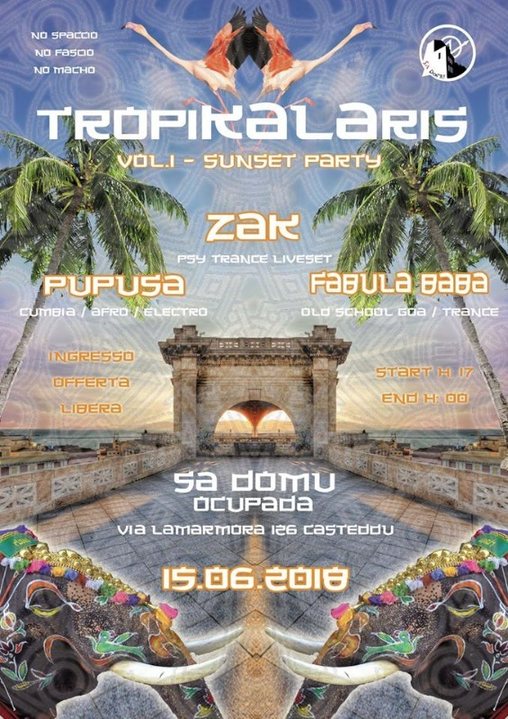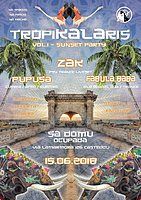 Line Up
Line Up
/// ZAK - psy trance live mixing set ///

/// FABULA BABA - old school goa / psy trance ///

/// PUPUSA - cumbia / afro / electro ///
Deco
Deco
As for the previous: minimal, nice and tight decorations will be installed.
Info
Info
After the Volume #0 we consider this the second sunset of TropiKALAris but the real first outing of our concept under sun.

Today like before, mixing more genres and styles united under the common factor of being just tropikal

maybe some info soon...
Location
Location
Near and just above the Bastione Saint Remy.
Via La Marmora 126
Organizer
Organizer
Fabula Baba & Pupusa
Web
check TropiKALAris *** vol.1 *** Sunset Party on social media