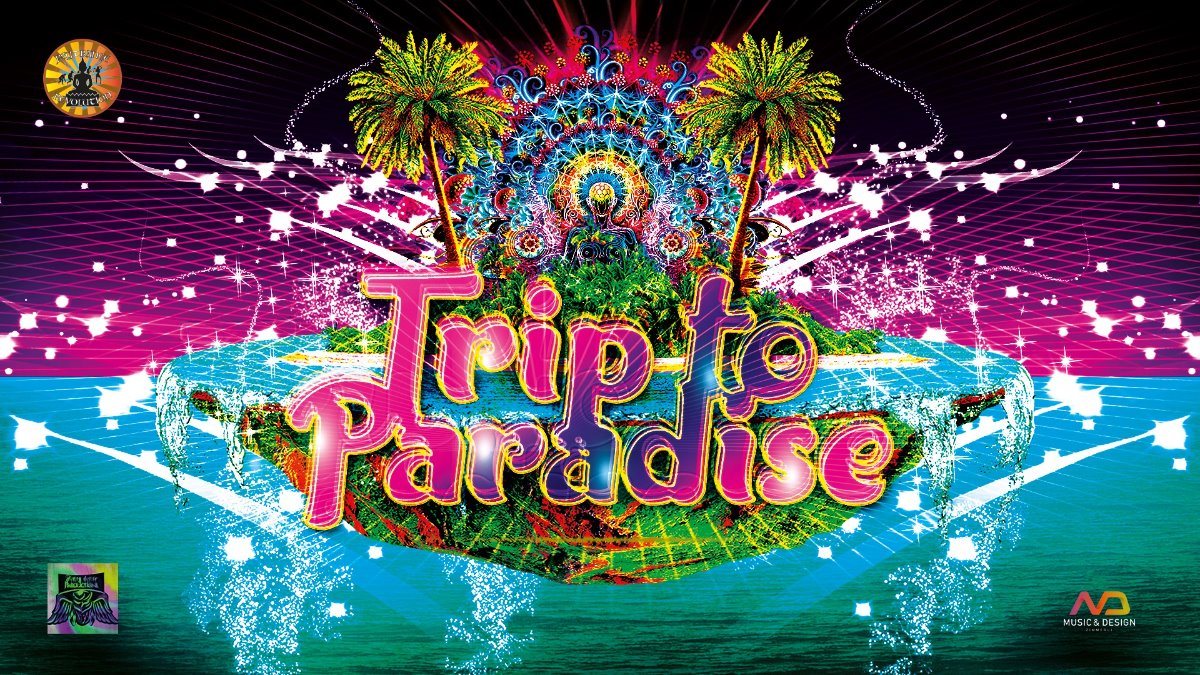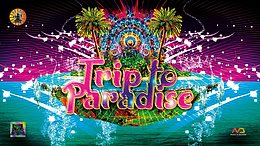 Info
🎃🧨🎇 ☮🚬 👾💸 Trip to Paradise 🚬💃🎪🎊📸🎊🥴🎃🧨
Liebe Freunde
Endlich es so weit die Krise ist fast überstanden und es darf wieder zu wunderschönen Töne und satten Bassschlägen getanzt werden. Deswegen Starten wir sogleich unsere erste Party in dieser Saison, im August dürfen wir eine ganze Nacht den Floor Club in Kloten zum Beben bringen.
Mit einem Line Up auf 2 Floors mit nationalen DJs und Live Acts wollen wir euch auf einem Trip in das Paradise mitnehmen Unsere zwei Dekoteams (Trance Connection/Dreamland Production) verwandelnden Dancefloor in ein wunderschönes farbiges Paradies, in dem ihr euch wohlfühlen und gehen lassen könnt.
Kommt vorbei und tanzt mit uns durch diese unvergessliche Nacht!
Vor der Party gibt es noch ein kleines Apéro ab 21:30 Uhr. Nicht verpassen ✔️
🤐🥴🥳👻🙌🏝️🎪📸📷💣🚬👾🎉🎊
ॐ ♫ MAINFLOOR ♫ ॐ
(Proggressive / Psy-Trance / Forest)
☞The Y of K
◮(IPsyTranceRevolution)
♫https://soundcloud.com/user-675074185
☞Trippy Soul ✓ Live Act
◮(Independent)
♫
soundcloud
☞Helter Skelter✓
◮PsyTranceRevolution )
♫
soundcloud
☞Woobler✓ Live Act
◮(Galactic Groove Records.)
♫
soundcloud
☞ PsyConstruct✓
◮(Psytribe CH)
♫
soundcloud
ॐ ♫ SIDEFLOOR ♫ ॐ
(Oldscool / Forest / Darkpsy / Hi-Tech )
☞El Smiguel✓
◮(Flip-Trip Crew)
♫
soundcloud
☞Opsydian✓ Live Act
◮(Flip-Trip Crew)
♫
soundcloud
☞Arkasha✓ Live Act
◮(Cosmic Crew Records)
♫
soundcloud
☞Duracell✓
◮(Retromaniac Records)
♫
soundcloud
☞Dready D✓
◮(PsyTranceRevolution)
♫
soundcloud
☞TreeAlity✓
◮(PsyTranceRevolution)
☞Master Uncut✓
◮(Loomynum art records)
◮(Flying Funghi Records)
◮(Red Poison Records)
♫
soundcloud
☞Metaphix✓
◮(Independent)
♫
soundcloud
Dekoteam:
TranceConnection:
[facebook.com]
Dreamland Production
[facebook.com]
📷 Fotograf: ONE Picture 🎥
Mit dem Ticketkauf erlaube ich dass man mich Fotografieren und Filmen darf und es auf Sozialmedia geteilt werden darf.
🚬💃🎪🎊📸🎊🥴🎃🧨🎇 ☮🚬 👾💸
Bitte ladet eure Freunde ein, da Facebook die Anzahl zulässiger Einladungen pro Account und Event limitiert hat!
Please invite your friends. Facebook has limited the number of invitation per account and event.
🎇 ☮🚬 👾💸 👍🥴🎊 ☯ 💣😎 🎇 ☮
Floor Club
Oberfeldstrasse 12a
8302 Kloten
Der Floor Clubl ist nur wenige Minuten vom Bahnhof Kloten entfernt und gut zu Fuss erreichbar.
🎇 ☮🚬 👾💸 👍🥴🎊 ☯ 💣😎 🎇 ☮
☆ Strikt ab 18! (ID Kontrolle) 🔞
☆ Stampfgebühren 25 CHF ( 5.- Rabatt im vor Verkauf )
☆ Outdoor Area mit
☆ Soundsystem mit massiver Bassleistung
☆ Lasershow
☆ Faire Barpreise
☆ Stoffbändeli
☆ Gratis Apéro,
☆ ⛔ no Kids, no Dogs, no Drugs, ⛔
❤We want 100%❤
🤐🥴🥳👻🙌🏝️🎪📸📷💣🚬👾🎉🎊
WICHTIG:
Da wir die Einhaltung der Abstandregeln nicht garantieren können, werden deine Kontaktdaten erfasst und bei Bedarf dem BAG zur Verfügung gestellt. Bitte macht uns den gefallen und gebt eure richtigen Daten an damit wir auch weiterhin Partys machen dürfen.
Wir bitten dich von einem Besuch der Veranstaltung abzusehen, wenn du dich krank fühlst.Durch enge Kontakte mit unbekannten Personen besteht ein Risiko, sich mit COVID-19 anzustecken. Die Aufnahme der Kontaktdaten dient der Rückverfolgung, falls es zu einem engeren Kontakt mit einer Person kam, von welcher ein COVID-19 Ansteckungsrisiko ausgeht.
🤐🥴🥳👻🙌🏝️🎪📸📷💣🚬👾🎉🎊
Location
Location
Floor Club Kloten
Oberfeldstrasse 12a 8302 Kloten
Entry fee
Entry fee
Abendkasse: 25.-
VVK: 20.-
Organizer
Organizer
Psy Trance Revolution