TRANCEVADERS HALLOWEEN 2020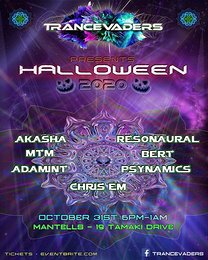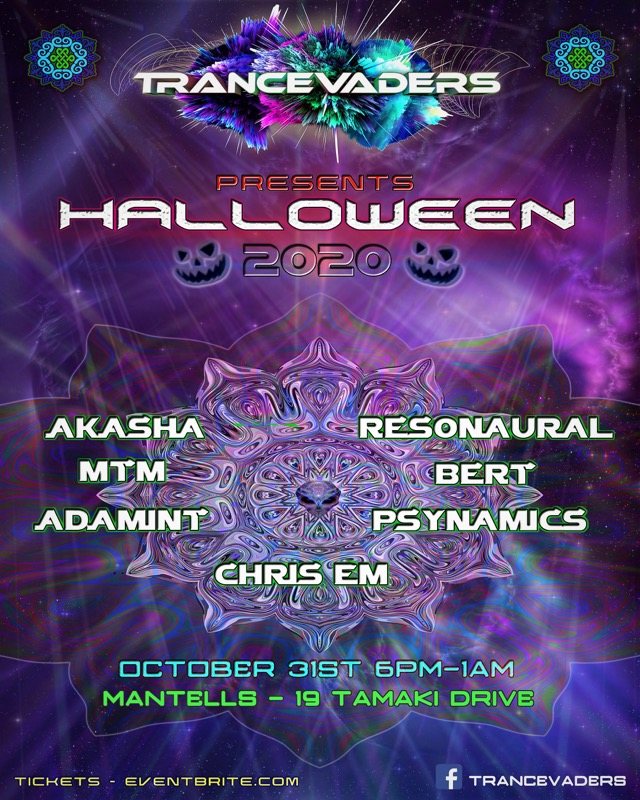 Line Up
Line Up
Akasha
MTM
ADAMINT
CHRIS EM
BERT
RESONAURAL
PSYNAMICS
Info
After making history last Halloween at the top of Auckland Skytower, Trancevaders is back with another epic evening of psychedelic grooves and endless smiles.
This year in another handpicked luxury location, overlooking the picturesque Okahu Bay and the glistening lights of Auckland City- Mantells on Tamaki Drive is sure to put us all in the mood for another amazing costume filled dance extravaganza!
With a 6pm start time, bringing in the sunset with a cold beer or champagne, let the night unfold into what will definitely be another Halloween party for the history books.
Music from our choice of seasoned veteran DJs, and of course complimenting the experience, cutting edge sound and visual engineers and equipment.
Featuring:
AKASHA
ADAMINT
MTM
CHRIS EM
RESONAURAL
PSYNAMICS
BERT
Get ready!! Remember costumes are welcomed!!
R18 event
[co.nz]
Added

2y 5m

· Update

2y 5m

·