Backend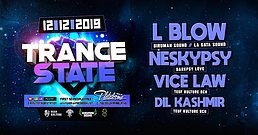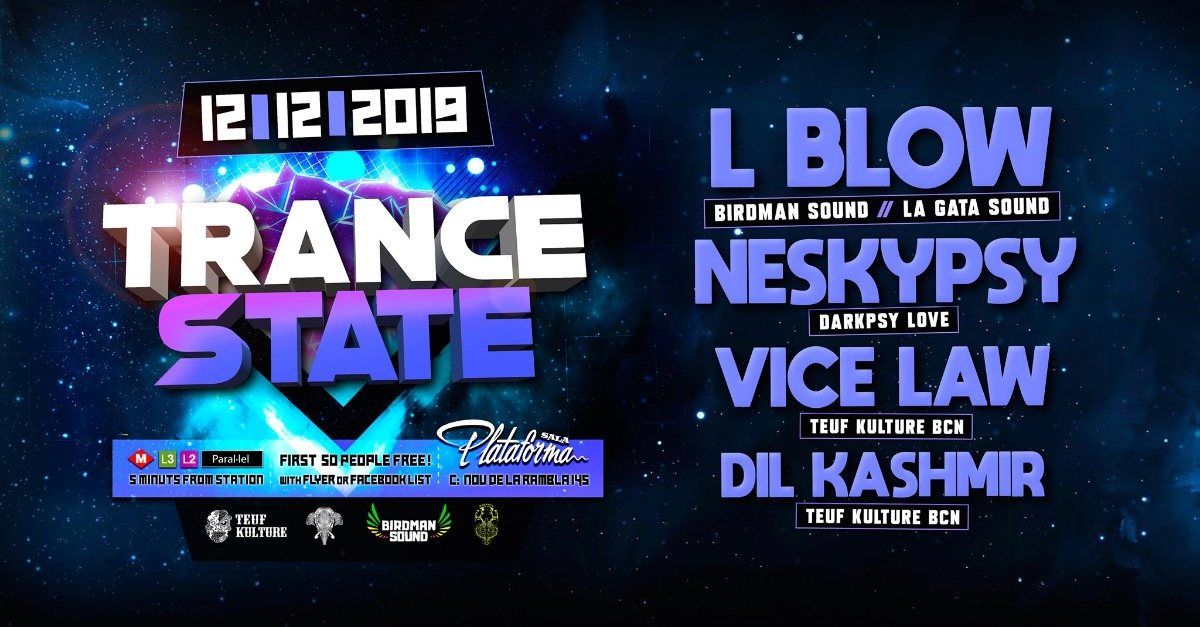 Line Up
► L-BLOW ✔
[Bidman Sound | La Gata Sound ]

► NESKYPSY ✔
[ Darkpsy Love ]
soundcloud.com/neskypsy

► VICE LAW ✔
[ Teuf Kulture Barcelona ]
facebook.com/ViceLawBeats

► DIL KASHMIR ✔
[ Teuf Kulture Barcelona ]
soundcloud.com/dilkashmir
Info
Info
THURSDAY 12th DECEMBER 2019

TEUF KULTURE BARCELONA PRESENTS

★ TRANCE STATE ★

➛ FREE FOR 50 FIRST ATTENDANTS WITH FB LIST!
➛ FREE ENTRY WITH ESN ERASMUS CARD!
Location
Carrer Nou de la Rambla, 145, Barcelona.

3 minutes far away from Paral·lel L3 metro station!
Entry fee
☛ ENTRY FEE (+18)
► WITH LIST
Apuntate por lista en este grupo de whatsapp:
[whatsapp.com]
o en este mismo muro antes de las 23:59.
➛ FREE 50 FIRST ATTENDANTS!
➛ 5€ entry fee
➛ 7€ entry fee with beer
➛ 9€ entry fee with mix drink
► WITHOUT LIST
➛ 8€ entry fee with beer
➛ 10€ entry fee with mix drink
TEUF KULTURE BARCELONA