Backend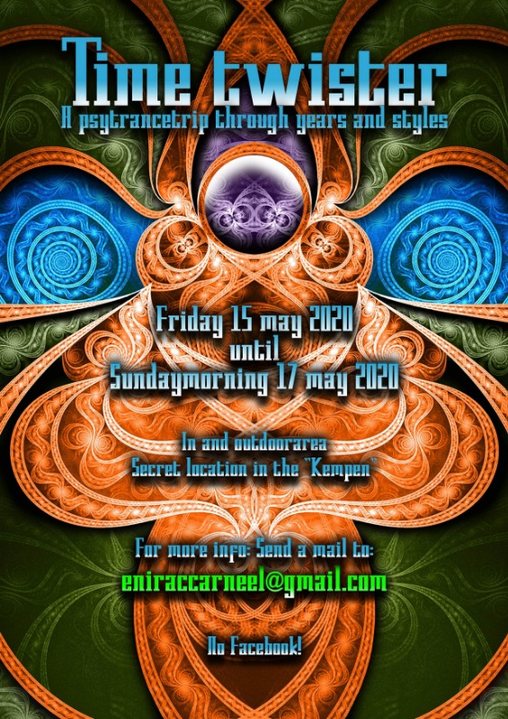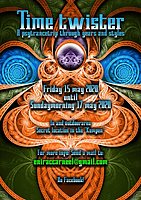 Line Up
Progma (B)
Apo (B)
Diether (B)
Ankie Shivanki (Nl) first time in Belgium
Hashashin (B)
Atryum (B)
...
Harry Iry on vinyl (B)
...

dj Moya (B)
...
G-nome (B)
Triquetra (B)
Pete & pan(B)
Supriseset

a few more names will be announced later
Deco
Deco
Deco by " de kwallenfabriek"
Sound and lights by Fullon Production
Info
Info
This weekend is a psytrancetrip true years and styles.
The first night is a twisted fullonnight with some darker tunes.
During the day we serve you chillmusic, one of the sets will be played on vinyl.
The second night brings Olscool from past, now and future.
Please send a mail to
eniraccorneel@gmail.com
for all the info you need!
Location
Location
still secret until 11may
Added

2y 3m

· Update

2y 3m

· 1