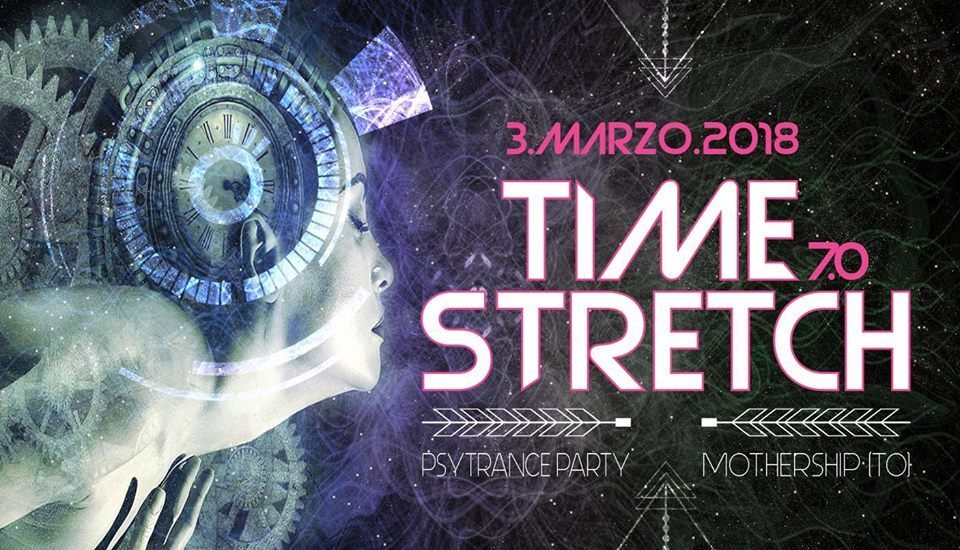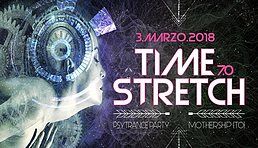 Line Up
************************************************************
WELCOME TO TIME STRETCH 7.0
************************************************************
LINE UP:
SPECIAL GUEST From MARSEILLE (FR)
- MISS TEKIX & OIKIA (Blacklite Records/Psymind)
Key elements of Psymind's events, Miss TeKiX and Dj Oïkia begin to collaborate behind the decks during the summer of 2015. Therefore, a real alchemy guides these two Djs in the construction of their sets. Their respective influences and their complicity draw a new dynamic in the construction of their sets. The duo develops a style of harmonic and groovy mix that has its own and whose selection oscillates between psyprog, full-on and psytrance.
*************************************************************
- MISS TEKIX (Blacklite Records) FRANCE
soundcloud
[facebook.com]
[blackliterecords.com]
INFOS & BIO:
Miss TeKiX is a Self-made djane that grows quickly in the psychedelic trance scene, impressing people thanks to her dj skills and the wide range of music styles that she plays during her sets (psytrance, full-on, psyprog or even psybreak). Miss TeKiX discovered the underground electronic scene back in 2010 and just a few months later, she got her firsts complete dj desk. Her passion for electronics music push Miss TeKiX to explore all kinds of styles, from hard and dirty music to electro and Psytrance, which is now her favourite choice. In 2013 she joined Transubtil, a french organization of psytrance events based in Marseille (France). She is actively i
*************************************************************
- OIKIA (Psymind) FRANCE
soundcloud
[facebook.com]
- PURPLE RAVER (Blacklite Records)
soundcloud
[facebook.com]
[blackliterecords.com]
- NETRIN (Occulta Records)
soundcloud
[facebook.com]
[occultarecords.com]
- GND MACHINES (ESF Records)
soundcloud
[facebook.com]
[esfrecords.com]
- ANTITHESIS (D-Noir Records)
soundcloud
[facebook.com]
[dnoir.net]
- DJANE FLOW (Merkaba Crew)
soundcloud
[facebook.com]
*************************************************************
SOUND SYSTEM Powered by MSD
15 Kw dB Technologies Sigma System + Funk Rebels Subs
*************************************************************
Deco
Deco
*************************************************************
STAGE DESIGN, BACKDROPS & VIDEO MAPPING Powered by
- VJ SISTER RAY
[facebook.com]
*************************************************************
Location
Location
MOTHERSHIP CLUB, Turin, Piedmont, Italy
Turin
Entry
Entry
ENTRY FEE : 10 EURO

*************************************************************

* Ingresso riservato ai soci Federitalia
* Tessere 2018 disponibiliall'ingresso. Costo tessera : 5 Euro
* Strictly but Friendly Security

************************************************************