TheDarkCode Coroctopus Boat Party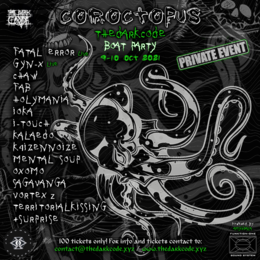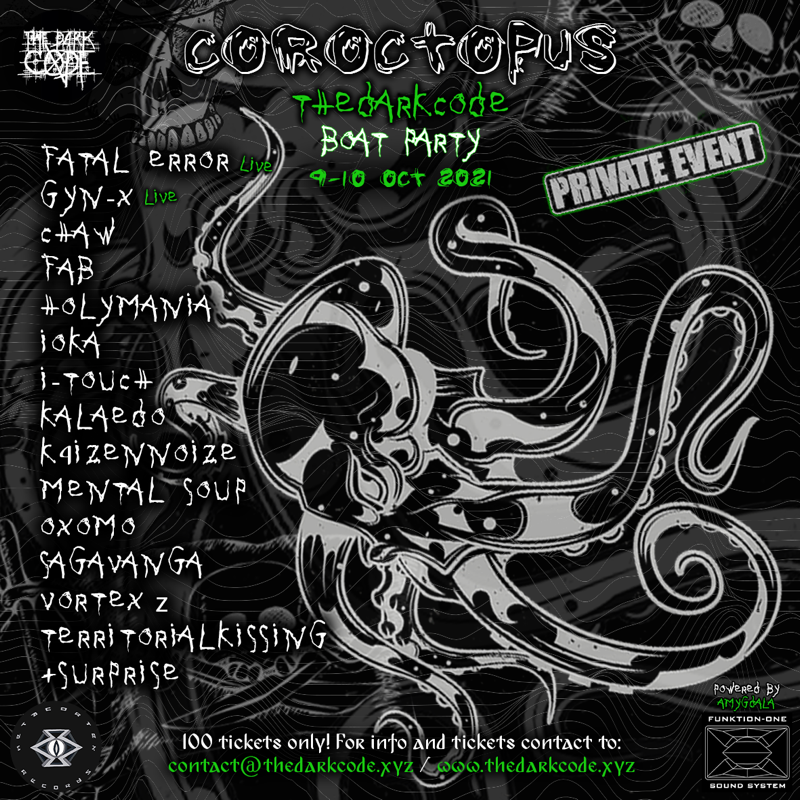 Line Up
Fatal Error Live
GYN-X Live
Chaw
Fab
Holymania
Ioka
I-Touch
Kalaedo
K4izenNoize
Mental Soup
Oxomo
Sagavanga
Vortex-Z
TerritorialKissing
+Surprise
Info
Info
After long break of TheDarkCode events we decide to meet as pirates on the sea!!!
We are inviting our friends to this private boat party at the coast beaches of Turkey to meet with the core waves, dark and experimental tunes from Metacortex Records & TheDarkCode crew also some tekno day sets from Future Industry artists! For this turquoise trip we arranged a big boat for 100 people and we will have sonic funktion one stage at the boat for 30 hours for the trip to beaches and islands in Turkey!
Party will be private only for friends! For join the party you have to visit our website and get your personal code!
(You can see next TheDarkCode events ONLY on our website with your personal code! )
For more info check our website!
[thedarkcode.xyz]
Organizer
Organizer
TheDarkCode
Metacortex Records
Added

1y 4m

· Update

1y 4m

·