Backend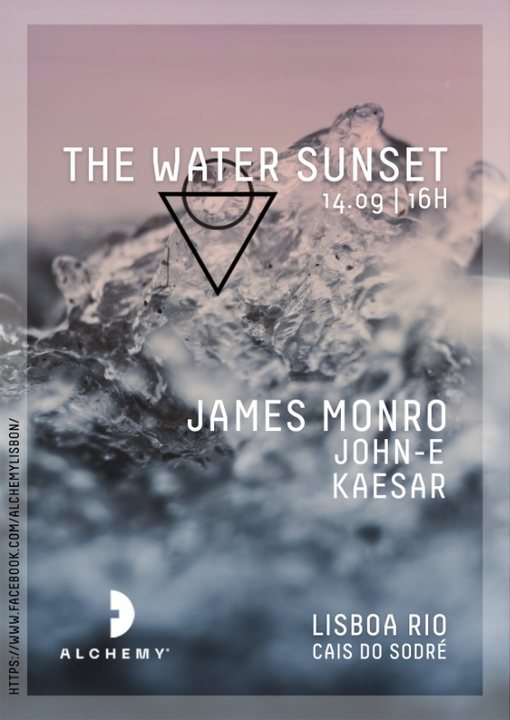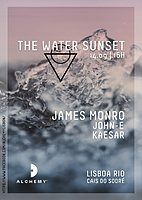 Line Up
Line Up
James Monro
John-e
Kaesar
Info
When the sun searches the river and the music embraces the movement, The Water Sunset brings us the best sounds for a day full of magnetism.

For those who expect to feel at home, we reveal that Kaesar and John-E, names that bring us especially in Lisbon, will stimulate the track and provide the meeting between the chemistry of space and the view over the water.

At sunset, and to fulfill the omen of an unforgettable afternoon, DJ James Monro follows, the only one capable of transporting us on a hypnotic journey through the most diverse native music genres of electronic music that we breathe today.

Born in the UK and influenced by 70's experimental bands, funk and of course the psychedelic world, today besides DJ is one of the most recognized music producers in Europe. Eclectic in nature and inspiring especially for those who like to dance without stereotypes, it brings together all the notes that come from House, Techno, Progressive, Electro, Trance in a unique and universal beat.

Presence in festivals from all corners of the globe such as the Boom Festival, Psy Fi, Parallel Universe but also in the best clubs like D-Edge in Sao Paulo or Lux, in this visit to Portugal, home to one of its most fervent audiences, promises an unforgettable gathering.

We want the substance of late afternoons transformed into true alchemy.

Come, bring your element.

Alchemy - The first session.