The Fullmoon Beach Festival 2021 by Shut Up & Dance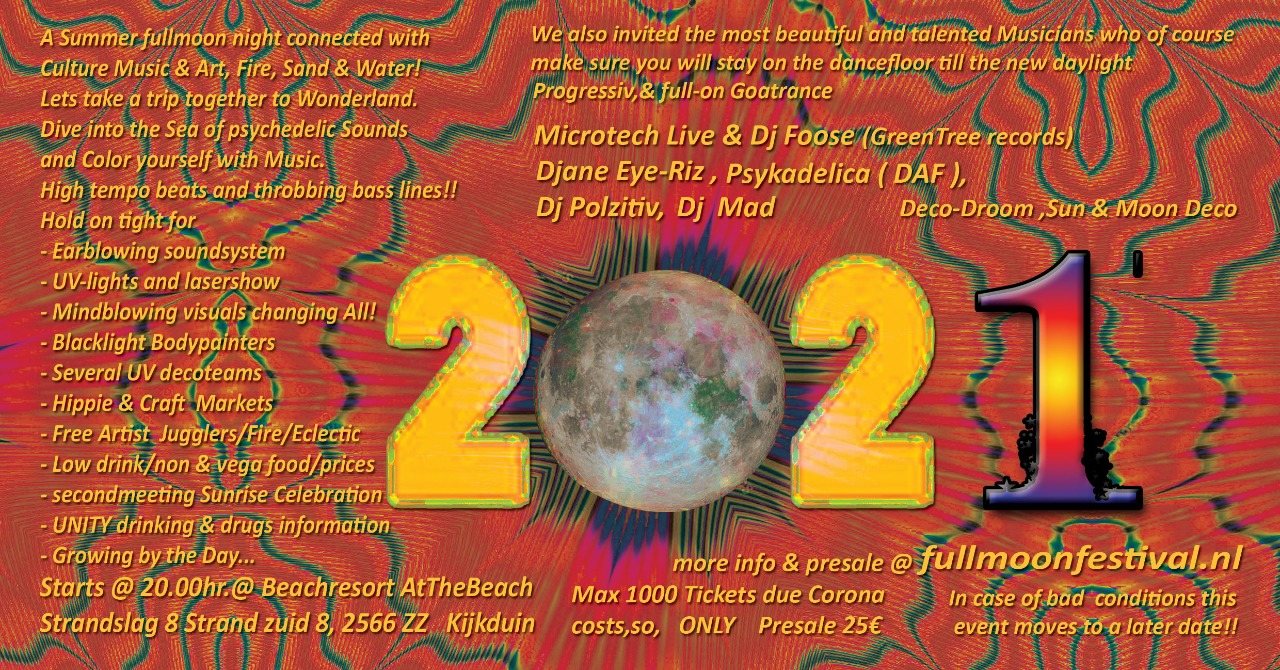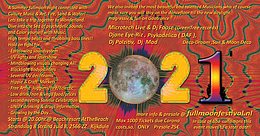 Line Up
Live: Microtech & Dj Foose (Green Trea Records)
Djane Eye-Riz
Dj Psykadelica (DAF)
Dj Polzitiv
Dj Mad
djane Elela (Rudra Mantra Records)
Deco-Droom
Sun& Moon Deco
Festival at the Beach
Fullmoon night
Info
Info
yes lovely Dancers ,WE ARE BACK !! Start at Saturday 21 august 2021 .. ALL older Tickets will be Valid !!. May the weather gods be with us... It is looking GOOD !!
But we are still living in strange times.... For everybody who does not want to miss this one... At this moment we are only allowed to have 1000 visitors...
That''s why till now ONLY presale allowed, More then half are already gone.... So we continue with on line ticket sale for those who want to be SURE ,to be part of it....Please invite your friends and everybody you love to be with you at this coming magic moment.
[facebook.com]
We are also on instagram now...Follow us @
[instagram.com]
Love & Light
Location
Location
AtTheBeach Strandpaviljoen Strandslag 8 Den Haag
Strand zuid 8, 2566 ZZ The Hague, Netherlands
Organizer
Organizer
Shut Up & dance , Stichting Help africa Swim