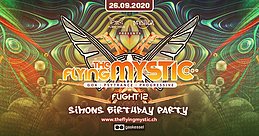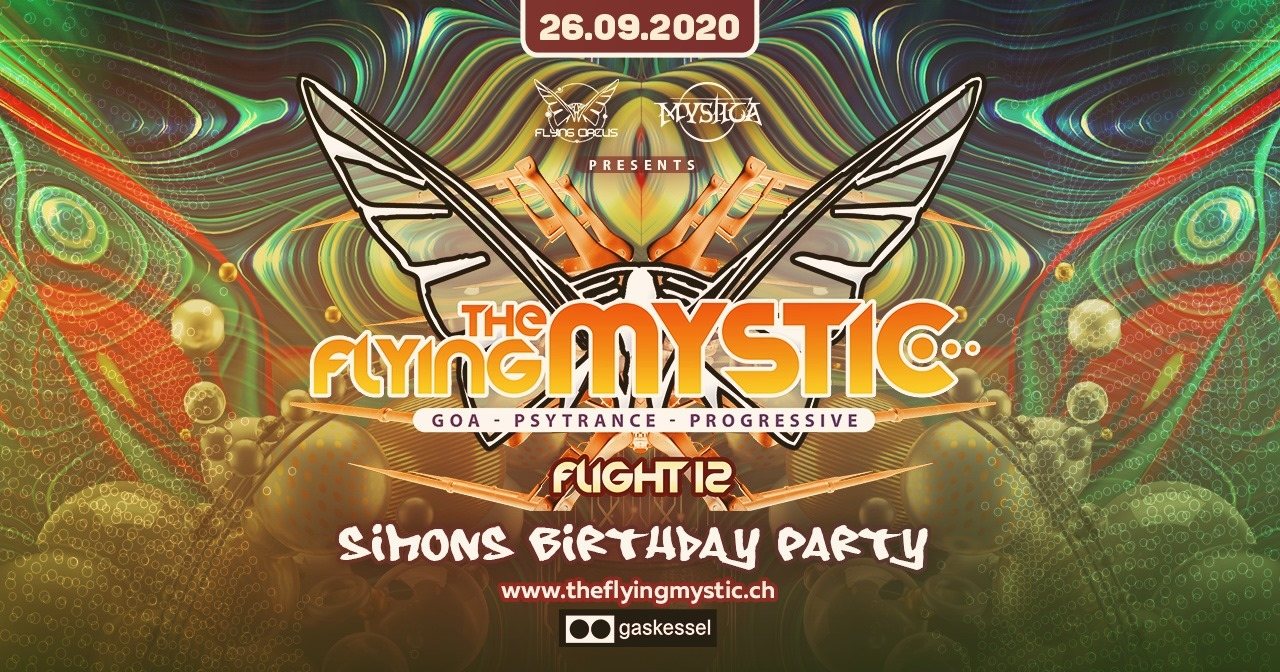 Info
☰ INFOS
▀▀▀▀▀▀▀▀▀▀▀▀▀▀▀▀▀▀▀▀▀▀▀▀▀▀
◆ 1 Dancefloor (Psy+Prog)
◆ Chillout Space (im 2.Stock)
◆ No ID or Passport —> No Entry!
◆ Age limit is over +18 years (ID required)
◆ Doors open at 23:00 and close 09:00
◆ Drinks and bottles from outside are not allowed
◆ GOA-Friendly SECURITY
◆ Bar & Gardarobe by GASKESSEL
♥ Share the Spirit of THE FLYING MYSTIC ♥

► COVID-19 regulations
We comply with the guidelines of the BAG. We ask you to follow these rules.
We ask you to not visit the event if you feel unwell. At this event the valid distance rule cannot be implemented. Due to close contact with unknown persons there is a risk of contracting COVID-19.
You must provide your first name, last name and a valid phone number when you enter. This data will be deleted after 14 days and can only be requested by the cantonal medical service in case of suspected infection. The right of information can be claimed from the patent holder. The inclusion of the contact data serves the purpose of tracing if there was a closer contact with a person from whom a COVID-19 infection risk emanates. The contact data will be forwarded to the responsible health authority if required. You must expect that a quarantine will be ordered. Obviously alcoholized guests will be denied access to the event.
IN CASE OF CANCELLATION YOU WILL GET THE MONEY BACK FROM YOUR TICKET !
Location
Gaskessel Bern
Sandrainstrasse 25
3007 Bern
Organizer
Organizer
Flying Circus & Mystica