The Fire Sunset . Alchemy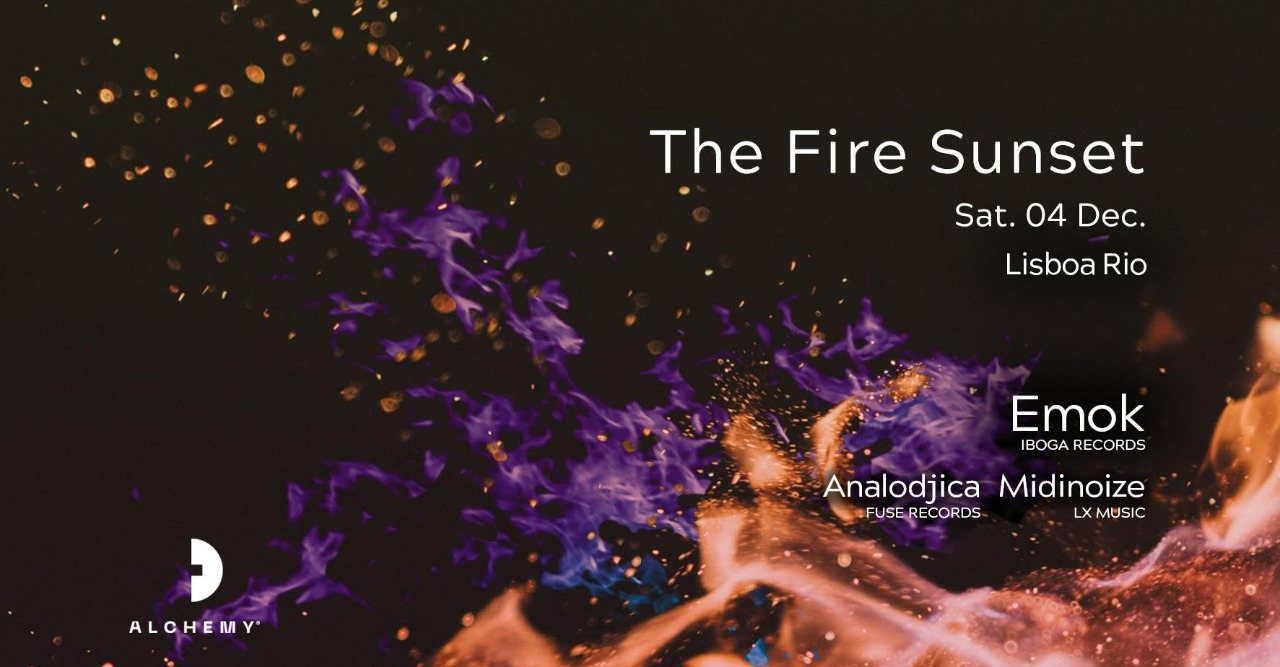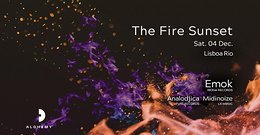 Line Up
Line Up
Emok
Analodjica
Midinoize
Info
Info
Alchemy . The Fire Sunset . Emok
In a never ending search for a truly burning gathering, Alchemy gathers the best of all influences for a second session, with Emok.
CO-Founder of Iboga Records, one of the biggest and most famous labels in the world, Emok is recognized both for his access to unheard sounds from producers all over the world, such as Ace Ventura, Ticon or Atmos, and for his natural aptitude for playing various genres of electronic music. The promise for this meeting is an eclectic and vibrant long set, designed especially for a welcoming audience in a truly intimate environment.
And because our sessions are made of good reunions, Midinoize (Lx Music) and Analodjica (Fuse Records) will be the firsts to embrace the dance floor, fulfilling all expectations for a throbbing and synergetic day.
We want the substance of the late afternoon transformed into true alchemy.
Alchemy - The Fire Sunset
Second session.
Location
Location
Lisboa Rio
Cais Gás 7, 1200-109 Lisboa