Backend
Tariki Ritual vol. 3 w/ Kinetik Flux (CHE)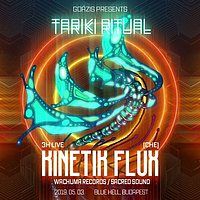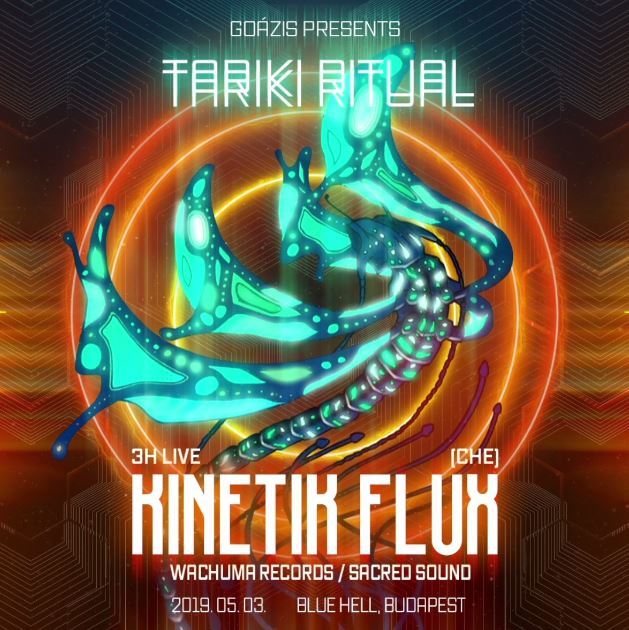 Info
Info
We would like to say farewell to the 2018/19 indoor season with the third episode of the Tariki-series.
Who could be our foreign guest other than the biggest promise of our age who is constantly reaching to the top - in quantity and quality also - since his 2011's setout. Or is he already there?!
He has it all what it takes that's for sure, because besides his main publishers - Wachuma Records & Sacred Sound - almost every big record company specialized in DarkPsy has converged on his tracks.
His latest EP came out in last October under the title 'Digging out yourself' which we hope that will form the basis of his 3 hours live set.
You'd think we couldn't push the tone higher at this point but we've invited the Godfather of the PsyBaba family, Chemical Spoon who will make the darkest hours before dawn more sinister.
Our residents, Alchimechanics and Mala'kak will help us gain momentum in the first half of the gathering with mixing their actual favourites for the moment.
Location
Supersonic - Blue Hell & KVLT
Fényes Adolf utca 28
1032 Budapest
Entry fee
Entry fee
◆ Limited presale: 3.000 HUF ◆
◆ Presale; At the gates: 3.500 HUF ◆
Online presale soon on
[tixa.hu]