Backend
SYNERGY 'Wonderland' Love Mobile w/ Liquid Soul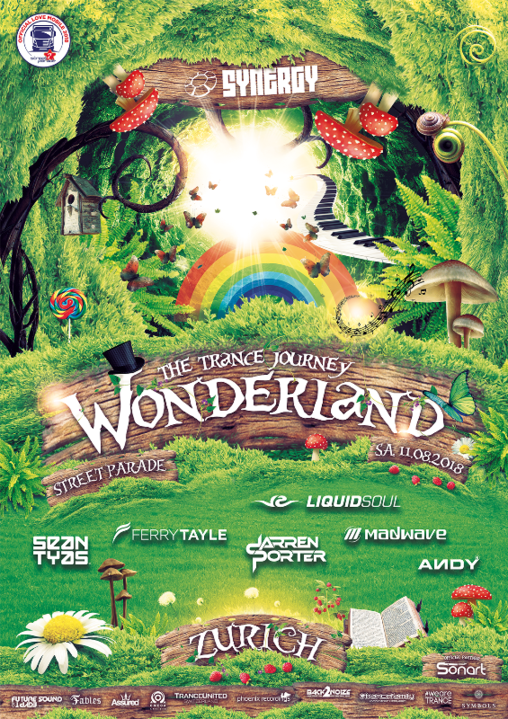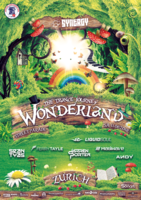 Info
Info
SYNERGY Events takes you to WONDERLAND at the 2018 Street Parade.

Dive in and be a part of the fascinating fantasy and fable world, either on the truck or in midst of the crowd dancing around the Lake of Zurich bay to the sounds of our extraordinary world class DJs Liquid Soul, Sean Tyas, Darren Porter, Madwave, Ferry Tayle and ANDY!

For the 6th time in a row, SYNERGY Events makes sure that we can experience an inimitable journey together, celebrating the passion for Trance - the music we all love and live - with screams of joy, dancing wildly and with our hands in the air until we get that goosebumpy feeling that overcomes our body and puts a spell on us.

Let's meet en route at the world's biggest music gathering everyone envies us for: the Street Parade.

But that's not all! The SYNERGY Afterparty at the "Alte Kaserne" in the Center of Zurich will open its doors at 10pm so we can party on all night long!
Location
Street Parade Zürich
Zürich
8001 Zürich
Entry
▽ TICKETS
▶︎ ticketino.com/en/Event/SYNERGY-Street-Parade/74461

▶︎ EACH TICKET INCLUDES
→ Free drinks on board (soft drinks & beers)
→ WC's on board
→ Free goodies
→ Free entry to the SYNERGY 'After Parade Party' (infos below)

★ STANDARD TICKET
→ Normal Ticket (standard price)
→ CHF 199.-

★ "LAST MINUTE" TICKET
→ Latest Tickets available (increased price)
→ CHF 209.-
Organizer
Organizer
SYNERGY Events
P.O. Box 53
1053 Cugy VD
Switzerland