Sunset Boat with Fabio Fusco inkl Aftershow Party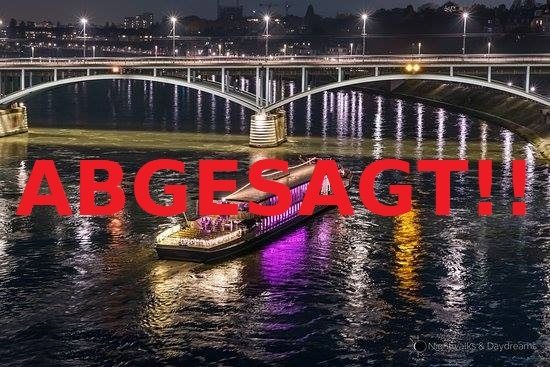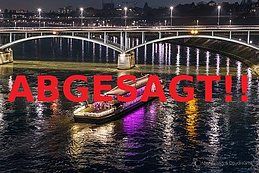 Line Up
Line Up
Fabio Fusco, Bassforscher, Solearis, Nemok6, Mr. Speedy, Surreal Galaxy, Miami Dolphins
Info
Mit grossem Bedauern müssen wir mitteilen, dass wir die Veranstaltung Sunset Boat auf dem Christoph Merian Schiff am Samstag 04. Mai 2019 absagen müssen.
Die BPG hat im Rahmen ihrer Neuausrichtung alle Partyveranstalter informiert, dass keine Partys mehr auf den Schiffen der BPG ausgerichtet werden können.
Unsere beliebte Sunset Boat Party ist ebenfalls davon betroffen und ist in der Form leider abgesagt.
Wir haben versucht in mehreren Gesprächen den Entscheid zu drehen und eine Ausnahme zu erwirken, leider vergeblich.
Wir bedauern den Entscheid sehr, akzeptieren jedoch die Entscheidung der BPG und bitten Auch Euch diese Entscheidung zu respektieren.
Wir blicken auch auf eine tolle Zusammenarbeit zurück mit der BPG.
Die bereits verkauften Tickets werden selbstverständlich anstandslos vergütet. Dei Leute die bereits ein Ticket gekauft haben werden direkt von Ticketino informiert.
Das angekündigte Festival im Club Borderline in der Nacht wird weiterhin stattfinden weitere Infos dazu folgen in Kürze.
Fabio Fusco wird nun am Abend im Borderline spielen.
link: zum The Festival:
The Festival with Bliss Fab...
4 - 5 May '19 · In- & Outdoor · Basel, Switzerland

Line Up:

Bliss, Fabio Fusco, Morten Granau, Audimatic, Omiki, Bassforscher, Nemok6, Surreal Galaxy, Solearis, Sensor Zero, Alan l...


Info:

Club Borderline mit einem monstruösen Lineup auf 3 Floors, inklusive einem Openairlounge Floor weiter. Bliss, Fabio Fusc...


Loc:

Hagenaustrasse 29 Basel
Added by delsol · Update

1y 9m

·

2,234

· Over:

1y 8m
Location
Location
Westquaistrasse 75 4057 Basel