Sundaychaizelt reOpening 10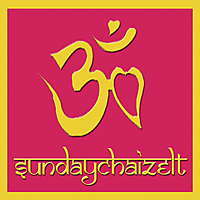 DJs
Sun Experience + Maya
Kajola + Paradox
Chill
u can chill outside under the stars, next to the Danube Channel or at the Flex Cafe.
even u can take a break at our chaibar!
Deco
Deco
VJ: MiezeBabs for the first time supported by her Mentor Mr. Pink !!

Deko: Schwarzlichtmiljöö by Sundaychaizelt-Family
Info
Info
Wir starten in eine neue Saison! immerhin das 10. Jahr! Wir haben noch einges vor und freuen uns, unsere SCZ-Stammgäste und Newbis begrüssen zu dürfen.

Nebst bestem Sound und Licht am Floor, serviert Miss Esther Summer homemade Chai (Best In Town!) and homemade Cake @ the Chaibar!
Even some goodies to find at our Fleamarket, like clothes, papers, accessoires etc...

Nice Price Politics at the Entrance and Bar! Sodawater 4FREE!!!! ACHTUNG: Gläser/BecherPFAND beachten!!!!

Boom Shiva!
Your Sundaychaizelt-Family!
Location
Location
FLEX
Schottenring, Abgang Augartenbrücke
Donaukanal
1010 Wien
[flex.at]
Added

10y 11m

· Update

10y 10m

· 53 Parties ·

/ 170