Sundaychaizelt LoveSongs!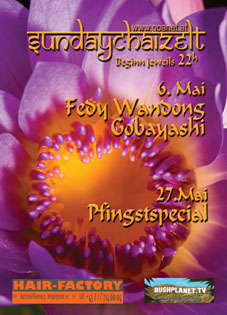 DJs
Fedy Wandong

Gobayashi (Long Set)
Chill
outside at the danube channel - under the stars...
Deco
Deco
proude and happy to present:

DUSA's Space Production will decorate the loveaffair ...
Info
Info
This Night is going to be dedicated to all LOVERS, fullfilled with love and music - a perfect combination for the starting spring/summer season! Let's dance, kiss and love...!

!!! Sorry NO CHAIbar this time!!! The Weather is too hot...

boom !