Summer-SundayChaizelt with ITAL , Malte, NoizeHunter, Sonya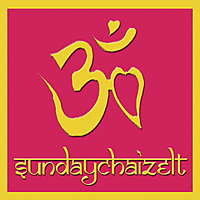 Live
Line Up
ITAL (Chile
[myspace.com]
)
Noizehunter (Geomagnetic records / Soundlab Pirates Austria)
DJs
Line Up in order of appearance:
DJane Sonya (Germany-Regensburg, Kho Phangan)
DJ Malte of Real XS (Ibiza )
ITAL (Chile
[myspace.com]
)
Noizehunter (Geomagnetic records / Soundlab Pirates Austria)
Deco
Deco
This time we presents a special Decoration in a Ban Sabaii Style and i am proud that my friend Pui will come over to make his wonderful decoration for us! Be prepared to see the Flex (Sundaychaizelt) as u never have seen it before!!!!

PUI (Thailand Koh Phangan, BlackMoon, The Experience Koh Tao and VuuV Festival Germany)

VJane -The One And Only: MIEZEBABS (Resident)
Info
YES ! WE CAN !!! new openinghours!!!

For this special reason, that we can open now until 6 am again, we make a party u will never forget!

Best music, decoration and vibes - all for u!!!

Homemade Chai served by Miss Esther Summer!!!


Boom Bolenad!!!!
Location
Location
FLEX
Donaukanal, Abgang Augartenbrücke
U-Bahnstation U2 U4 Schottenring
[flex.at]