Backend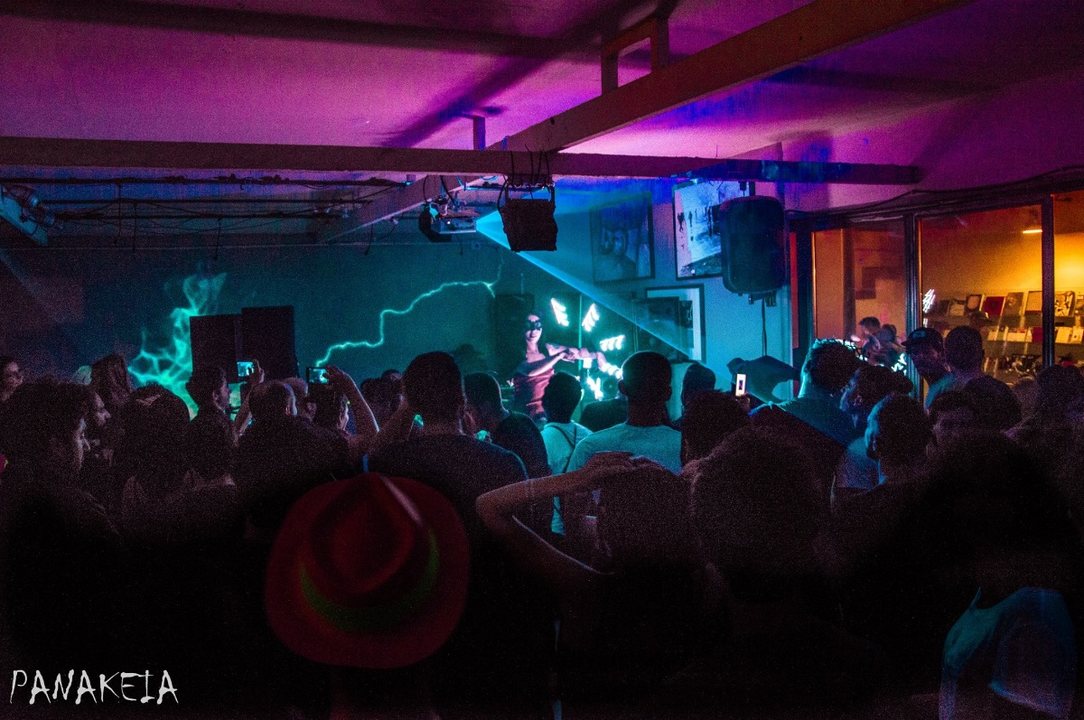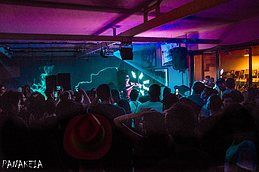 Line Up
Ci ritroviamo nella fantastica, confortevole e facilmente raggiungibile location del TAG (Tevere Art Gallery) che ci ha già ospitato con successo già in diverse occasioni per festeggiare l'inizio dell'estate (si spera), all'insegna del benessere Psycofisico e dell'empatia, accomunati dalla passione per la buona musica!
Andremo avanti fino alle 5.00 circa. Inizio alle 22.00 a base di chill- out…poi si sale!
Vi invitiamo a venire presto per godervi appieno queste 7 ore di musica.
Psy your life!
Psychedelically Yours,
Free Spirit Foundation
==========================
ॐ DANCE FLOOR: Psytrance & Chill Out ॐ
**INTERSTELLAR OVERDRIVE [FreeSpiritFoundation]**
soundcloud
**KLAUKO [Goaway]**
soundcloud
**MAX GANDALF [FreeSpiritFoundation]**
soundcloud
**BENTLEY [FreeSpiritRecords&Foundation]**
soundcloud
**YPNOTIKA [Sonica recording]**
soundcloud
VISUALS:
**NICOLA VJ LUPER**
vimeo
===========================
ENTRY FEE : soon
===========================
NEW LOCATION con ampio spazio esterno.
Facile da raggiungere, vicina alla metro e con parcheggio easy!
Dance Floor 💣💣🎼
Garden ☘️🎍🌷
Art Gallery🎨🎭🤹🏻♀️
TAG Tevere Art gallery
Via di Santa Passera, 25 Roma (Zona San Paolo/Marconi)
[tevereartgallery.net]
info@tevereartgallery.net
Associazione Culturale
Via di Santa Passera, 25
00146 - Roma
06 5561290
===========================
Free Spirit Foundation (FSF) is one of the most respected and loved Italian psytrance organizations. It was born in 2006 when a group of close friends decided to start throwing their own parties in the sunny beaches of Rome. Over the time it has built strong connections with several visionary musicians and decorators. After more than 150 parties, FSF has become a benchmark in the psytrance Italian community due to the very fine quality of its productions. "Śhānti", the Roman legendary monthly psytrance party, is known all over the world for being a mind-blowing psychedelic experience, the ultimate combination of music and visuals! FSF still continues spreading worldwide the psychedelic culture, hosting the most appreciated international live acts and pushing its talented djs on the most important international dancefloors. FSF is also deeply involved in the management of the We Are One Festival (WAO), the biggest Italian psytrance summer gathering.
If you want to know more about the FSF project or if you want to propose your art/music/performance contact us on facebook.
[facebook.com]
[facebook.com]
[flickr.com]
vimeo
Location
TAG Tevere Art gallery
Via di santa passera 25 Roma
Organizer
Organizer
Free Spirit Foundation & Panakeia