Spiritual Mytholgy
Marinha Grande, S. Pedro De Moel ·
Portugal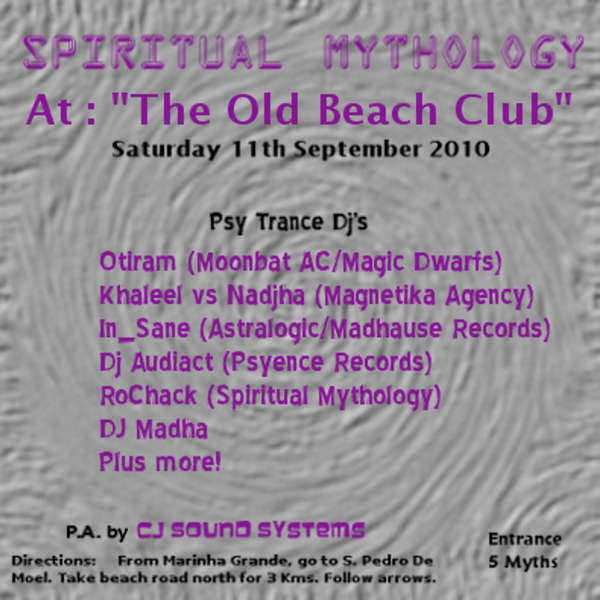 DJs
Otiram (Moonbat AC/Magic dwarfs)
Khaleel vs Najha (Magnetika agency)
In_Sane (Astralogic/Madhause Records)
Dj Audiact (Psyence Records)
RoChack (Spiritual Mythology)
Dj Madha
Plus more!
Deco
Deco
Spiritual Mythology / Cj Sound Systems
Location
Location
The Old Beach Club, 3Kms north, on the beach road from S. Pedro De Moel. Look for the arrows.
Organizer
Organizer
Spiritual Mythology
From
Spiritual Mythology ·
1,959