Spirit World // A Psychedelic Awakening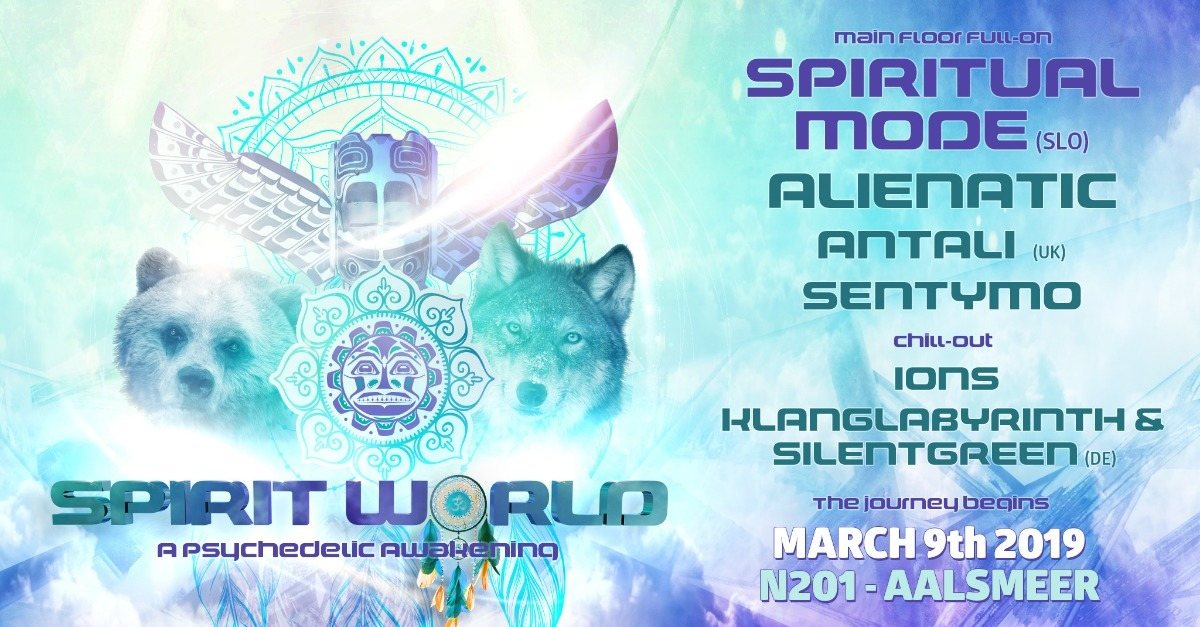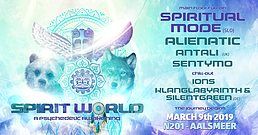 Line Up
LINE-UP
MAIN FLOOR / FULL-ON
ૐ Spiritual Mode (SLO)
Maharetta Records
soundcloud
ૐ Alienatic
Changa records / Psychedelic Rave
ૐ Antali (DE)
Spirit World / ૐ P R T ૐ
[click here]
ૐ Sentymo
Spirit World
[click here]
CHILL-OUT
ૐ DJ Ions
[click here]
ૐ Klanglabyrinth & SilentGreen (DE) - Extended 4hr set!
Volume Berlin Records
[click here]
Deco
Deco
VISUALS

ૐ LED art and Visuals by Bass & Bop

&

ૐ Visuals by Spirit World
Info
LOCATION & PUBLIC TRANSPORT

Our location is the N201, a cool little club in Aalsmeer.
(Only 15 minutes away from Amsterdam.)
At the location there is free parking, across the road from the club.
(Only a 60 meters walk).

Address:

Club N201
Zwarteweg 90
1431 VM Aalsmeer

There are busses coming and going all through the night (Connexxion Nightliner N42) and they will get you from- and back to the Schiphol train station in 12 minutes. From there you should be able to go basically anywhere you need.

Spirit World is an 18+ event.
Location
Location
Club N201, Zwarteweg 90, 1431 VM Aalsmeer, Nederland
Entry
Entry
Early Birds: 10,-
Regular Birds: 12,50
Door: 15,-
Get your tickers here:
[tinyurl.com]