Backend
Space Travelers #4 Trap In The Void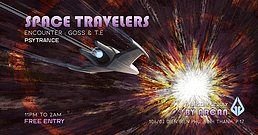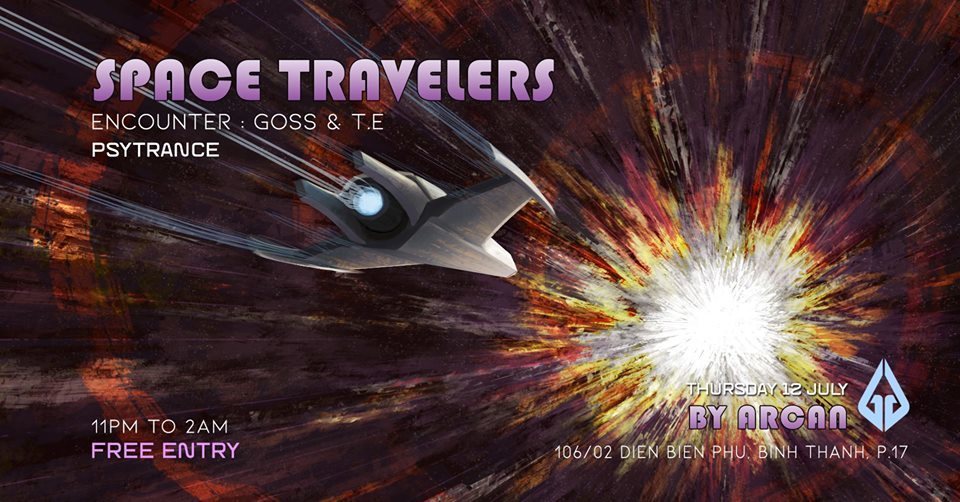 Line Up
Put on your spacesuits and join us !
▬▬▬▬▬▬▬ 🤖🌐🤖🌐🤖🌐 LINE UP 🤖🌐🤖🌐🤖🌐 ▬▬▬▬▬▬
· • ● ► DJ SET ► T.E (Arcan) - VIETNAM
🚀
· • ● ► DJ SET ► GOSS (Arcan) - VIETNAM
🚀
[click here]
▬▬▬▬▬▬▬ 🤖🌐🤖🌐 DECO 🤖🌐🤖🌐 ▬▬▬▬▬▬▬
ARCAN & HADRA FRANCE 🚀
▬▬▬▬▬▬▬ 🤖🌐🤖🌐 INFOS 🤖🌐🤖🌐 ▬▬▬▬▬▬▬
- FREE ENTRY
- 106/02 Điện Biên Phủ, Phường 17, Bình Thạnh, Hồ Chí Minh, Vietnam
SEE YOU THERE !!!
------------------------------------------------------------------------------------------------
🚀 T.E 🚀 (Mexico/ Progressive psy , Twilight )
✔T.E (transsmuta energia) , Born in Mexico , grew interest in psychedelic music since 2005 when he attended his first psytrance party, since then he fell in love with the music . In his sets he will bring you some chunky groovy fat bass lines , funky rhythms and a very energetic atmosphere ,blending all kind of different sounds to let you dissolve in the internal ancient rhythm emerging from the depths of your soul
soundcloud
[facebook.com]
🚀 Goss 🚀 (ARCAN)
✔Trained by HADRA Festival Association TRANCEMISSION 2016, Goss proposes DJ sets exploring several music styles such as Psytrance, Hardtek, Raggatek, Acidcore, Tech-house and Techno. In 2017, Goss came back to Saigon, a city he studied in before, and started building with his brother Flo what would become ARCAN.
At the same time, Goss, was getting first recognition as DJ and party organizer.
After touring for 2 months in Vietnam and Cambodia, Goss worked as resident DJ and organizer for Spirit Of Nature at May Cay. Since then he organised and DJed for several venues in Saigon such as Piu Piu, Last Call or Lighthouse and Broma.
His artistic signature is his unusual and strong powered music selection.
✔
[facebook.com]
✔
[click here]
✔
[facebook.com]
✔
[click here]
Location
Arcan
106/2 Điện Biên Phủ, p17, Bình Thạnh, Hồ Chí Minh