Backend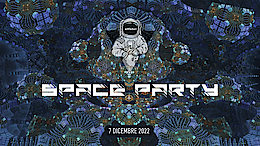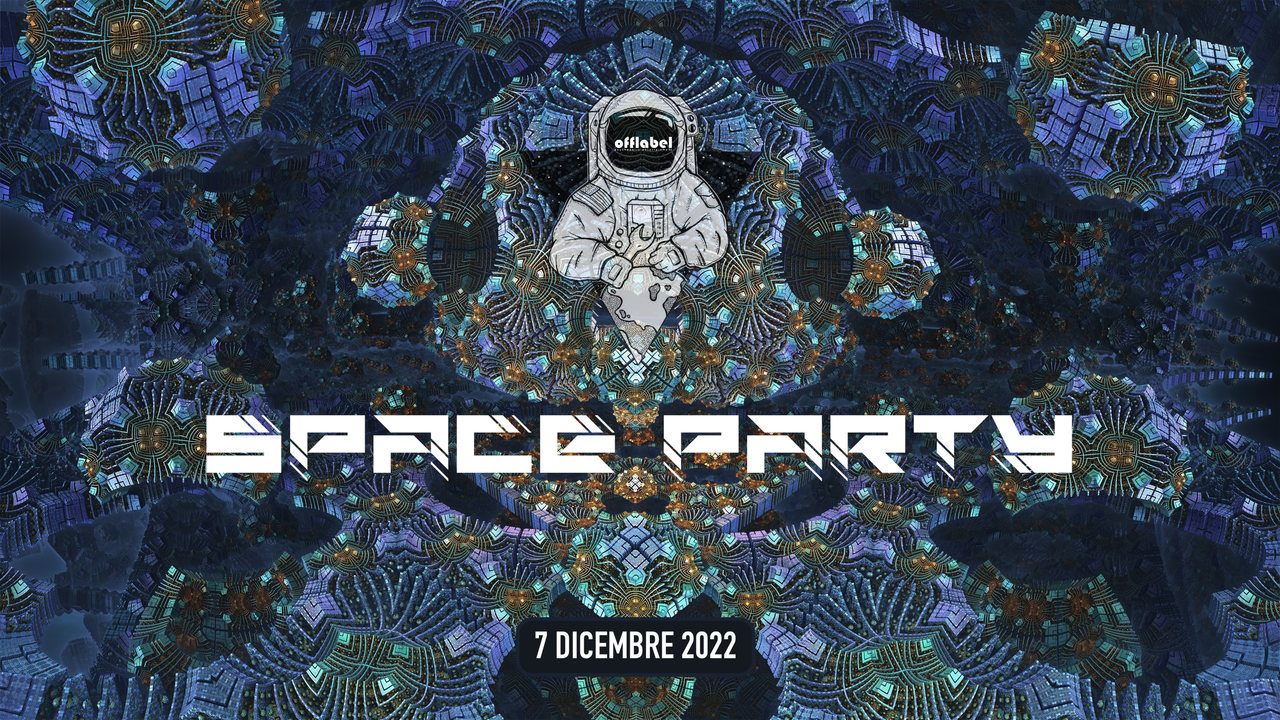 Line Up
Offlabel Crew vi da appuntamento per Mercoledì 7 Dicembre allo Space Party; il nostro evento storico che risuona nelle campagne toscane da più di 15 anni.
Molti qua ricordano le precedenti edizioni, in una delle quali arrivò il famigerato Protonica.
In questa serata speciale saliranno sulla console tanti amici e festeggeremo il compleanno del nostro Razzetto.
Fino alle 7 del mattino.
Line Up:
Live
∆∆ Offlabel (Blacklite Records)
[linktr.ee]
OffLabel is a psytrance project by Tony Vallini, born and raised in Italy. He started as techno DJ when he was 16, and from 1995 he started as a producer, always taking care to maintain his own style. He found himself drawn into the psytrance world, already having a lot of experience as a Techno artist and party promoter.
In 2018 He joined the well known Blacklite Records family, after changing his style. More complex psychedelic sounds, deeper basslines, acid synths and a vast tempo increase, in line with the new trends of the genre. On stage, OffLabel provides a Live Set together with many atmospheric effects and sounds that are created live and on the spot.
It is a very engaging show with a powerful music vibes that audiences love.
∆∆ Gotalien (Hitech Dojo)
soundcloud
The human being behind Gotalien, hightec psychedelic music project, is Alberto Zatta, born in 1990 in Italy, planet Earth.
∆∆ Nukleall (Blacklite Records)
soundcloud
Blacklite Records leader, Nukleall is now an established artist and well-known as one the most skilled Label Manager in the international Psytrance scene. Uncountable Parties and festival in his experience where Nukleall has been recognised as the guy able to create the magic starting many times from a tiny thing, a small concept or a easy moment. Recognized as master and scientist in studio for his production and mixing skill, he is the dude that gave colour to his music and founded Blacklite Records, starting to tune his Frequencies and the ones of his artists. Nukleall's music is made for the dancefloor and has been defined as morning psytrance music with a fat and groovy dancing vein, tightly balanced with a strong whirling and psychedelic atmosphere!
Dj Set
∆∆ Winni (H-Pirates)
soundcloud
∆∆ KynEthik (Grasshopper Records)
soundcloud
∆∆ Bikury (Offlabel Crew)
soundcloud
∆∆ Pangea (Offlabel Crew)
soundcloud
∆∆ Hypnozoo (Offlabel Crew)
soundcloud
∆∆ Sirio (Offlabel Crew)
[cutt.ly]
Info
-----------------------------------
Deco by Synthetic Spectre
[facebook.com]
-----------------------------------
VideoMapping By offlabel Crew
-----------------------------------
Soundsystem 30 KW by Offlabel crew
-----------------------------------
Location:
Il ristodancing Luna Verde è un locale Nuovissimo e molto capiente situato nella periferia di Pisa.
è circondato da un giardino molto grande ed un ampio parcheggio.
Il bar è ben fornito ed il bere è di prima qualità a prezzi popolari.
All'interno c'è abbondante spazio per l' area mercatino,
quindi se vuoi portare la tua bancarella scrivici alla nostra pagina "Offlabel Crew", è gratis!
-----------------------------------
SERVIZIO BUS NAVETTA DALLA STAZIONE FS CASCINA
SOLO SU PRENOTAZIONE
Prendi il treno e scendi a Cascina.
Alla Stazione FS di Cascina troverai la navetta che ti porta al party e che poi ti riporterà in stazione per rientrare.
Per prenotare scrivi alla nostra pagina @offlabel crew
-------------------------------------
Entry Fee :
20 Euro intero
16 Euro ridotto studenti
Consumazione Bar 5 Euro
x usufruire dello SCONTO STUDENTE mostraci il tuo tesserino accompagnato da un documento di identità al gate e riceverai una RIDUZIONE DI 4 EURO sul prezzo del biglietto.
-----------------------------------
∆∆ AREA BAR
∆∆ MERCATINO
∆∆ AMPIO PARCHEGGIO
∆∆ GIARDINO ESTERNO
∆∆ ONLY GOOD VIBES
∆∆ NO DOGS
∆∆ SHARE THE MUSIC
∆∆ NO CHIORBE DI LEGNO
------------------------‐----------
MADE IN ITALY By Offlabel Crew
-----------------------------------
Location
Luna Verde
via masaccio 14 lugnano
56010 pisa
Organizer
Organizer
Offlabel Crew, PISA ITALY