Backend
Sound of the Sun / Butan Sommer Fest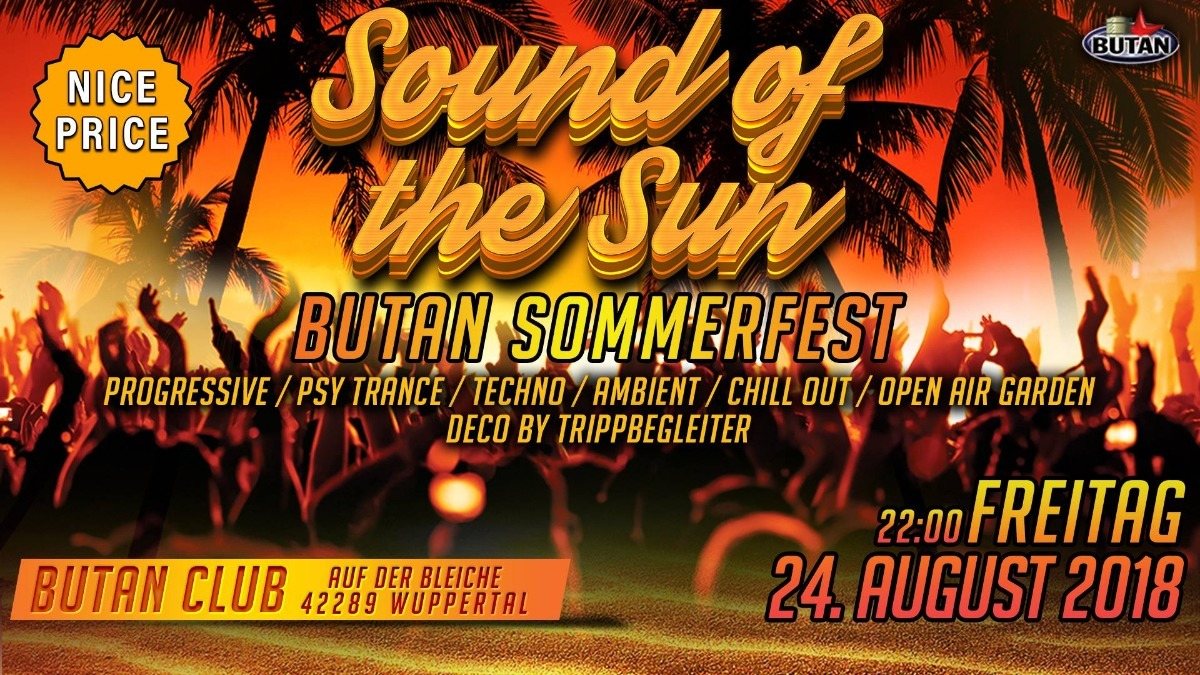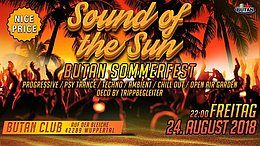 Info
Progressive / Psy Trance / Techno / Ambient / Chill Out /
Open Air Garden
◢ Chai Shop by Yogi
🕉 Chaistand 🕉
Yogi Chai & food
[facebook.com]
Patrick wird uns eine bunte Auswahl an Tees frische marokkanische Minze mit grünem Tee ,kaffee,sowie Chai nach hauseigenem Cocosmilchrezept anbieten. Außerdem wird er euch verschiedenes Obst , Süßigkeiten ,Donuts,seine sehr leckeren Fittnessbrote vegan / normal sowie diverse snacks zu fairen Preisen anbieten.
So könnt ihr eure Energiereserven auffüllen um die Tanzfläche wieder zum beben zu bringen.
Kostenbeitrag:
bis 23.00 Uhr - Würfel dir deinen Eintritt 1-6 Euro
ab 23 Uhr - 10 Euro Eintritt
Info: Zum Sommerfest der Sound of the Sun haben wir nicht nur ein tolles Line Up und eine tolle Deko für Euch vorbereitet - es erwartet euch auch ein legendäres Einlassprozedere. Wir würfeln mit Euch um das Eintrittsentgeld.
Das heisst jeder Gast vor 23 Uhr Würfelt m ( 1-6 Augen ) - pro Auge auf den Würfel zahlst du nur einen Euro - das heisst für die weniger mathematisch begabten Gäste in Kürze - ihr zahlt mindestens 1i Euro und höchstens 6 Euro für ein wirklich tolles Event. Das allein sorgt doch schon beim Einlass für gute Laune. Love & Light !!!
Das allein sorgt doch schon beim einlass für gute laune.
Location
Butan Club
Auf der Bleiche, 42289 Wuppertal