Backend
SomeșAliens presents: Full Moon Psy Party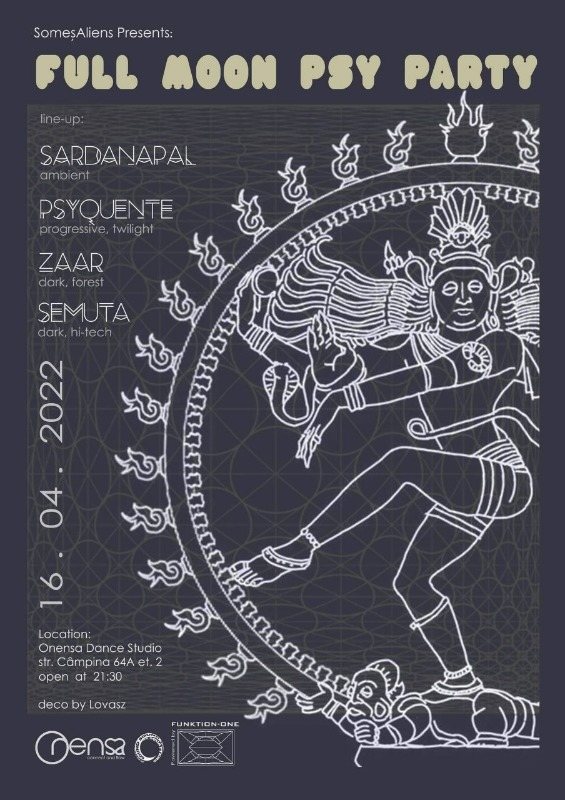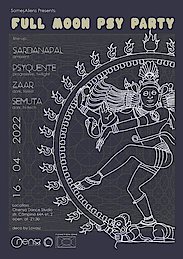 Line Up
SomeșAliens presents Full Moon Psy-Trance Party!
Long time no see on the dance floor so lets kick-start this spring with low-cracking bass at high BPM
Line-up:
21:30 - 23:00
Sardanapal (Ambient)
soundcloud
23:00 - 01:00
Psyqente (Progressive/Twilight)
soundcloud
01:00 - 03:00
Zaar (Forest/Dark)
soundcloud
03:00 - End
Semuta (Dark/Hi-Tech)
soundcloud
Info
Info
> Acoustic Funktion1 experience supplied by @SoundSquatters and decorations by Lovasz
> Blast is on the 16th of April @onensa.studio on Câmpina Street 64A, 2nd floor
> Entrance is donation based (25 ron) and there will be beer, water, wine and palinka at the bar.

Let's go!
Location
Location
Strada Campina 64A, 2nd Floor