Backend
**SOLSTICE** the cru thanx all who was here!!!!!!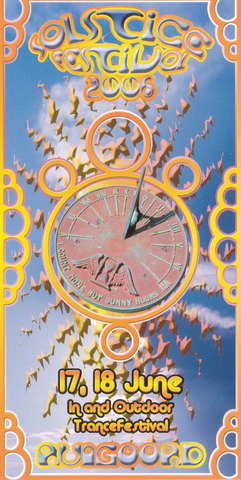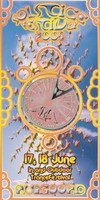 Chill
all night long!!
Sonic Steph (NL)
Cosmic Cowboy (GER)
drVinnie (9-LOH,NL)
Bliepertronic (NL)
Toovar (Amazonex,ISTRE)
[amazonex.tk]
Deco
Deco
we had some special friends and nuly friends round
AirplainVisuals 40 projectors project
AntiShanti and Remcool
Robbie from
[psychedelic-art.com]
D-Core
Info
Info
WOW
we had an amazing time here...enjoyment to the MAX
scorchin`weather,brilliant artists and a shaking dancefloor
all the cru wants to thank everybody for their put-in.no matter if ye we`re a guest,a performer or market holder,all get a big hug.........................and check out these Wicked pix:
[thehospages.com]
[fotopic.net]
[fotopic.net]
WE WELCOME YOU ALL TO THE 2007 SOLSTICE AT OUR VILLAGE!!!!!!!!!!!!!!!!!!!!!!!!!!!!!!!!!!!!!!!!!
Location
Location
the church was used as a movietheatre
the tent was ambient
and the grassfield provided the dancefloor
for a glimpz of Solstice2005:
[fotopic.net]
and check solstice pix at :
[ruigoord.nl]
Organizer
Organizer
Trance Orient Express