Backend
Solstice Gathering 2022 - A Psychedelic Sant Joan Tale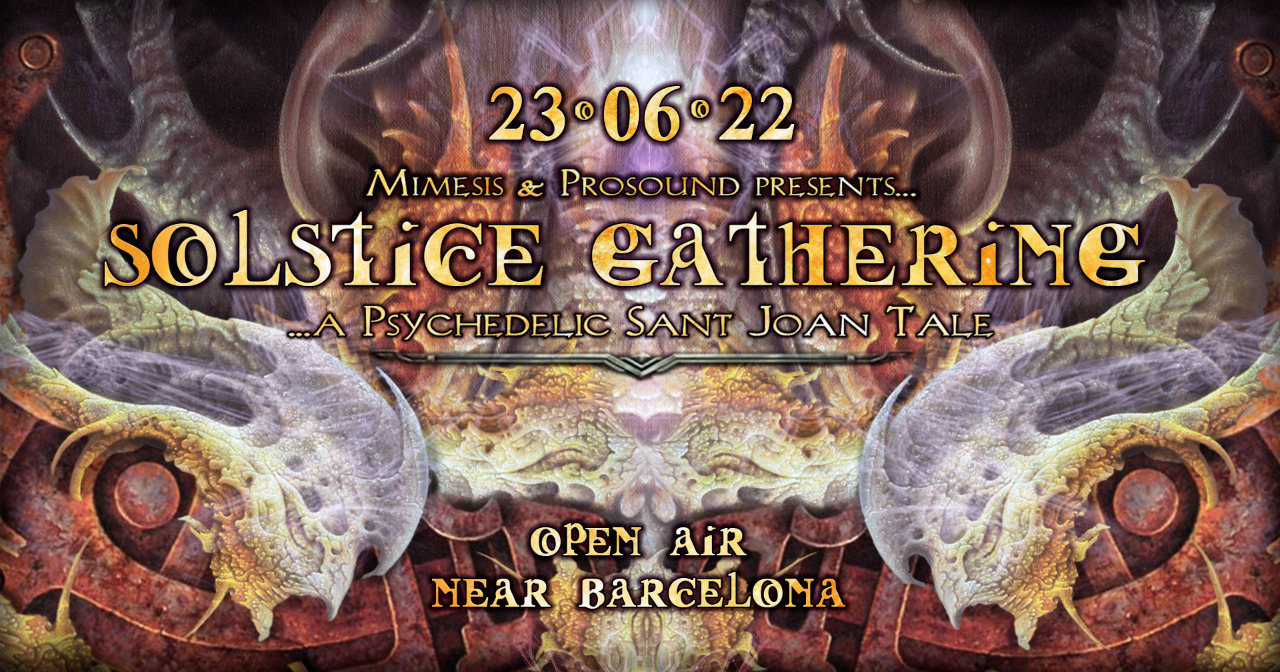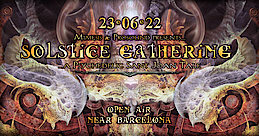 Line Up
Line Up
LINEUP T.B.A.
Expect as usual an ambitious one! with some mix between international live acts + local guests for a quality tale!
Info
Sant Joan is a magical night in which we celebrate the summer solstice (delayed 2 days due to our calendar). A family and friends gathering night, so we thought is the perfect ocasion to summon forces and make a party that last on our memory!!
Sounds familiar? 😃 Obviously, cause is already quite a tradition!! and after two years not being able to celebrate it due to Covid, we come back more eager and with more energy than ever!!
=================ஜ۩۞۩ஜ===============
●ૐ● DECORATION ●ૐ●
★ MIMESIS - PSYCHEDELIC ART ★ FESTIVAL SETUP!!
[mimesisproject.com]
=================ஜ۩۞۩ஜ===============
●ૐ● SOUND ●ૐ●
★ 16.000W Line Array Amate Audio* ★ by ProSound Audio Rental
[facebook.com]
*100% designed and manufactured in BCN ♥
=================ஜ۩۞۩ஜ===============
●ૐ● OTHERS ●ૐ●
★ Performances ★ Market Area ★ Food stands ★
More info soon… ♥
●ૐ● LOCAL GUESTS ●ૐ●
As we believe is important to make the local people feel the event as theirs and become part of it, all the legal residents of Castellví de la Marca and La Múnia have a reduced access price to the event showing an acreditative ID with the address on it.
٠•●●•٠٠•●●•٠٠•●●•٠٠••●●•٠•●●•٠٠•●●•٠٠•●●•٠٠••●●
TICKETS:
+info and limited early birds soon!
Location
Location
=================ஜ۩۞۩ஜ===============
●ૐ● LOCATION ●ૐ●
The chosen location for this ocassion is again the grounds of the Castellví de la Marca football camp, at 60km from Barcelona, where we'll benefit of its great infraestructure having builded toilets, drinkable water, small picnic zone, etc...
Maps location:
[goo.gl]
Coordinates:
41.328838, 1.593445 // 41°19'43.8"N 1°35'36.4"E