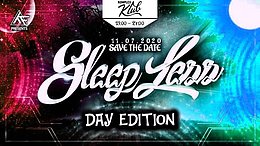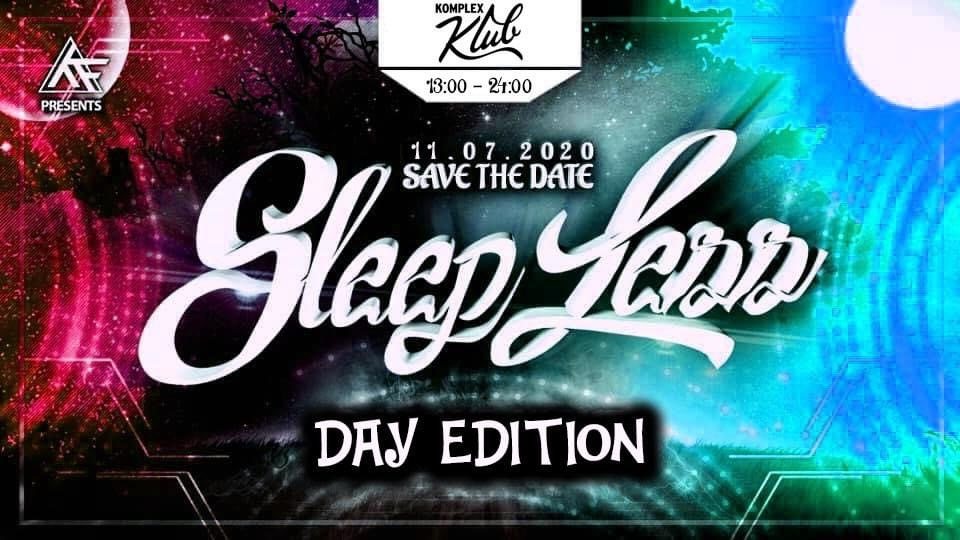 Line Up
..╔═══╦╗─────────╔╗
║╔═╗║║─────────║║
║╚══╣║╔══╦══╦══╣║──╔══╦══╦══╗
╚══╗║║║║═╣║═╣╔╗║║─╔╣║═╣══╣══╣
║╚═╝║╚╣║═╣║═╣╚╝║╚═╝║║═╬══╠══║
╚═══╩═╩══╩══╣╔═╩═══╩══╩══╩══╝
────────────║║*☆*´¨`* Schlaflos *´¨`*☆*
────────────╚╝*☆* durch die Nacht *☆*
Auf das haben wir gewartet, es heisst wieder Schlaflos durch die Nacht❤️
Freuen uns auf Euch❤️
♬•*´¨`*•♬ PROGRESSIVE /PSYTRANCE / HITECH ♬•*´¨`*•♬
| ★☆★ACT'S ★☆★
♫◄★Bonanza Bros ~★►♫(live)
(Blue tune)
♫
[facebook.com]
soundcloud
♫◄★Dr. Prog ★►♫. (live)
(Goa Head)
♫
[facebook.com]
ⓕ
[click here]
♫◄★Narxz ~★►♫(live)
(Multidimensional rec)
♫
[facebook.com]
ⓕ
soundcloud
♫◄★ Paint it Black~★►♫ (live)
◮(KF Rec )
♫
soundcloud
♫◄★ Zurvasik B2B Mad Fusion ( FIRST TIME)
◮KF REC / NEW KICKS
♫
soundcloud
ⓕ
[facebook.com]
♫◄★ Mad Fusion ( FULL ON SET)
◮KF REC / NEW KICKS)
♫
soundcloud
ⓕ
[facebook.com]
♫◄★ Zurvasik DJ (R / NL / CH)
◮Global Minds Rec. MEX / Intense Sounds MEX / Melopea Rec. MEX / Woop Collective MEX / Elemental Mov. BRA ◮
♫
[click here]
ⓕ
[facebook.com]
———————————————————
☞ MASSIVE SOUNDSYSTEM
☞ LIGHTSHOW
☞ FAIRE BARPREISE
☞ FRIENDLY SECURITY
☞ OUTDOOR AREA
❤️Schmuckstand❤️
Bei Fragen PN an KF Rec. !!
————————————————————————
Contactlisting @ The Door)
First come, First serve ❤️
ENTRY ❤️
Es hat solange es hat ;)
25.- (exkl Ticketinogebühr)❤️
[ticketino.com]
Tickets @ The Door 30.-
————————————————————————
23:00-24:00 Paint it Black (LIVE)
24:00-01:00 Dr Prog (LIVE)
01:00-02:00 Mad Fusion
02:00-03:00 Bonanza Bros (LIVE)
03:00-04:00 Zurvasik
04:00-05:00 Zurvasik b2b Mad Fusion (First Time)
05:00-End Narxz (LIVE)
———————————————————————
DER KOMPLEX CLUB BEFINDET SICH NUR 6 GEHMINUTEN VOM BHF ENTFERNT!
Wir appellieren auch an die Eigenverantwortung von jedem.
Bitte haltet euch an die angewiesenen Hygienevorschrifften RAVE SAFE❤️
Auf 280 Gäste Limitiert!
______________________________
English:
Please invite your friends because facebook has limited the number of
invitation per account and event!
THANKS
Deutsch:
Bitte ladet eure Freunde ein, da Facebook die Anzahl zulässiger Einladungen pro Account und Event limitiert hat!
DANKE
——————————————————————-
Infossite:
[admin.ch]
OHNE AUSWEIS/ID & EINDEUTIGE IDENTIFIKATION DER TELEFONNUMMER KEIN EINLASS MÖGLICH ! JEDER GAST MUSS EIN FUNKTIONRENDES HANDY DABEI HABEN
Bitte haltet beim Eingang euer Ticket oder passendes Geld und ID bereit, um das Einlassverfahren zu beschleunigen
————————————————————————
(Contactlisting @ The Door)
First come, First serve ❤️
Presale (limitiert)
[ticketino.com]
Tickets @ The Door 30.-
۰•♡•۰• WE WANT 100 % HARMONY •۰•♡•۰
Added

2y 7m

· Update

2y 6m

·