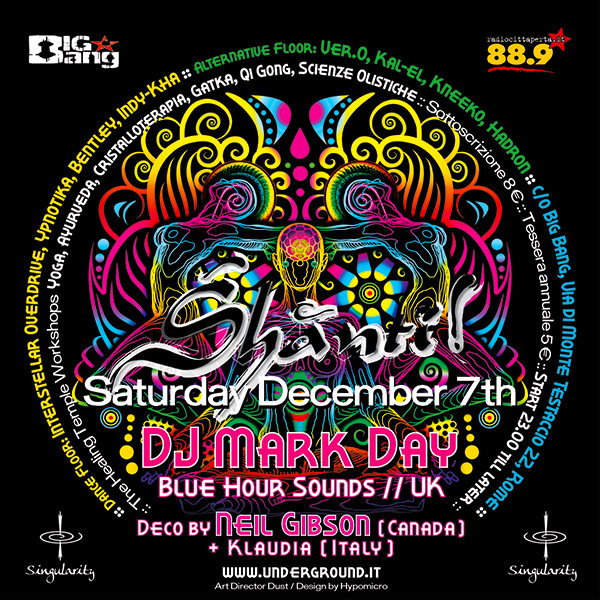 Line Up
>> DJ Mark Day [ Blue Hour Sounds ] UK <<
Mark discovered psytrance in late 2007 on the infamous London squat party scene.
Together with the help of some mind expanding experiences he discovered a whole new relationship with music and began to DJ and produce. Having played at trance parties worldwide stretching as far as India, Indonesia and Australia and gaining a wealth of experience in the process, he is now a regular DJ on the London scene as well as a party organizer and general busy bee. Having built his studio recently he has spent many hours inside and is now ready to unleash his tracks and live set on the dancefloor.
He will release his first tracks on Blue Hour Sounds very soon!Watch out!
soundcloud
[facebook.com]
Location
Location
Big Bang
Via di Monte Testaccio 22
00153 Roma RM
Entry fee
Entry fee
Sottoscrizione 8 €
Tessera annuale 5 €
Organizer
Organizer
Free Spirit Foundation