Shambala Dyonisia @ Las Dalias Ibiza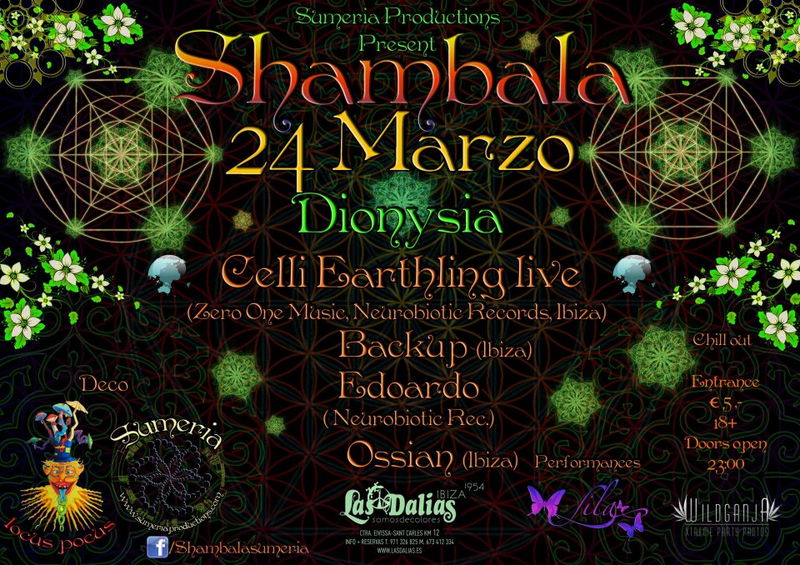 Deco
SUMERIA PRODUCTIONS
(
[facebook.com]
AND
LOCUS POCUS
( [facebook.com] )
Visuals By : Psynunnaki
Info
Performances by:
LILA: (
[facebook.com]
Photography By : Wildganja Xtreme Party Photos (
[facebook.com]
9)
Dionysia
In this time of the year the spring is entering in our hearts and surroundings, as been celebrated by most of the cultures on the planet.
With this party we will remember the mighty festivals of greece welcoming the spring and flowers with the energies of dionisos.
"The most important and widely-known of the Dionysias was the Great Dionysia, founded by the ruler of Athens, Peisistratus. It occurred in Athens during the spring during the months of March and April for five or six days"
Location
Location
Las Dalias
Crta. San Carlos KM 12
Santa Eulalia Ibiza
Organizer
Organizer
Sumeria Productions